Building Health closer to people
In 2018, a group of talented and committed professionals in health and design fields embarked the mission of bringing health closer to people. BHL was then founded with the purpose of researching and developing healthier neighborhoods as strategy to build a healthy city.
Since founded, BHL has initiated and led a dialogue across Europe that seeks to prevent and manage important public health issues in neighborhoods through planning and design – specifically those linked to common chronic diseases related to lifestye.
Our mission is to help municipalities, communities, planners and designers in general, create innovative environments that fully integrate digital health technologies and are friendly to people and the planet.
BHL is about positioning building and landscape design as a driver for innovation in making health systems sustainable and authentic enablers of diversity and inclusion.

In March 2013 at TU-Berlin, Alvaro – an architect with great interest in public health – gathered the opinions of Rebecca (an epidemiologist from the BSPH), Ulrich (a cardiologist from Charité), Marco (an environmental engineer at TU-B) and Leonie (a health economist also at TU-B), around the idea of improving neighborhood environments. 
The aim was to reduce overweight as a risk factor for heart diseases, diabetes, and other lifestyle-related diseases. 
The Building Health logo was sketched to represent the dynamic interplay of agents and actors, factors and variables affecting human health in an urban scene. It generated a framework and the motto "Building Health with Design" that ever since has been used in teaching and research activities across Europe.
The 2015 logo expressed the need of designing the fundamental pillars of a healthy city: continuous and connected paths for pedestrians, and destinations for a healthy diet, positive social interaction, and active living.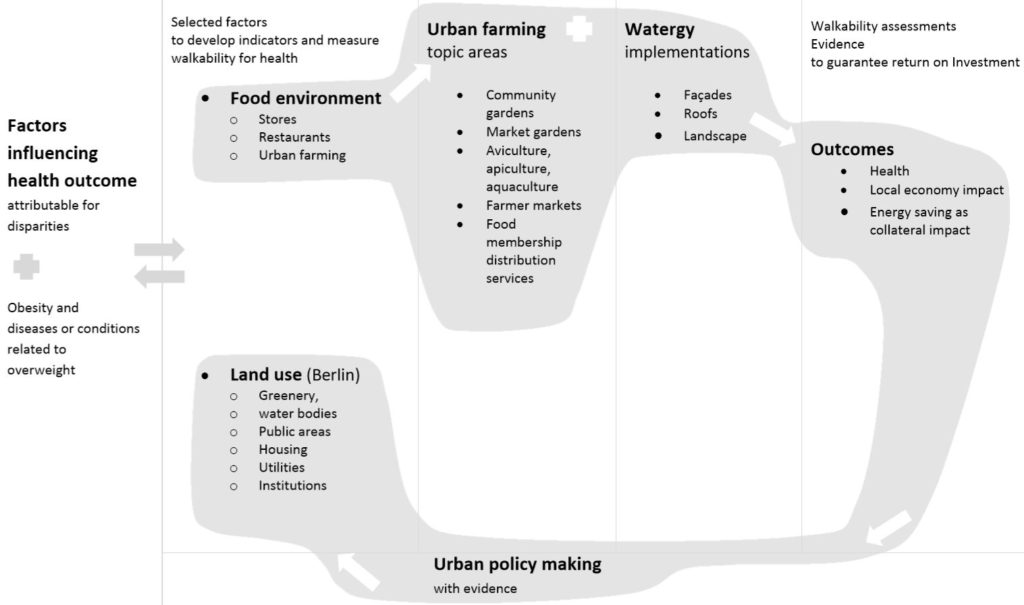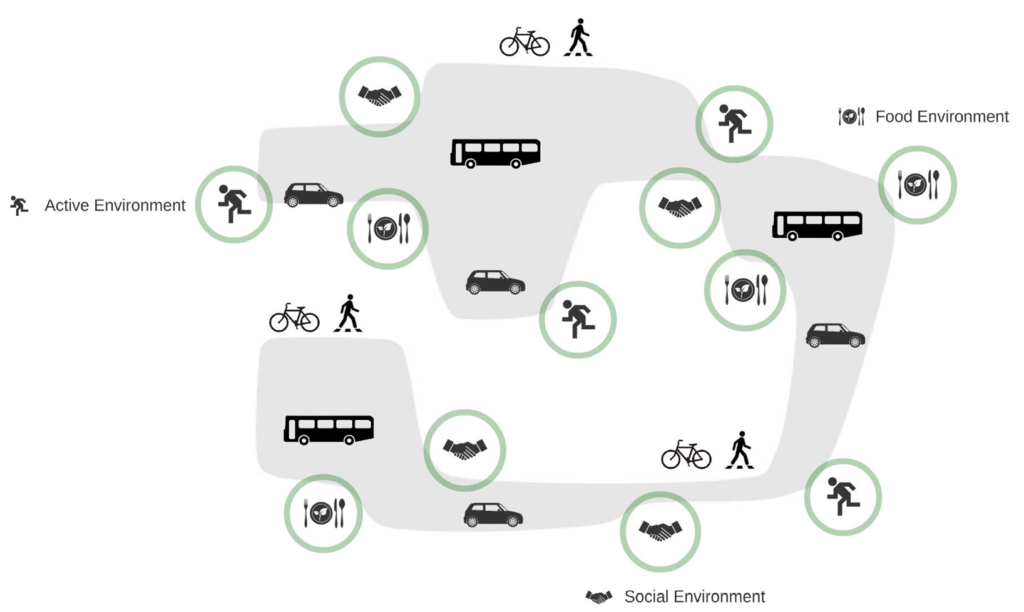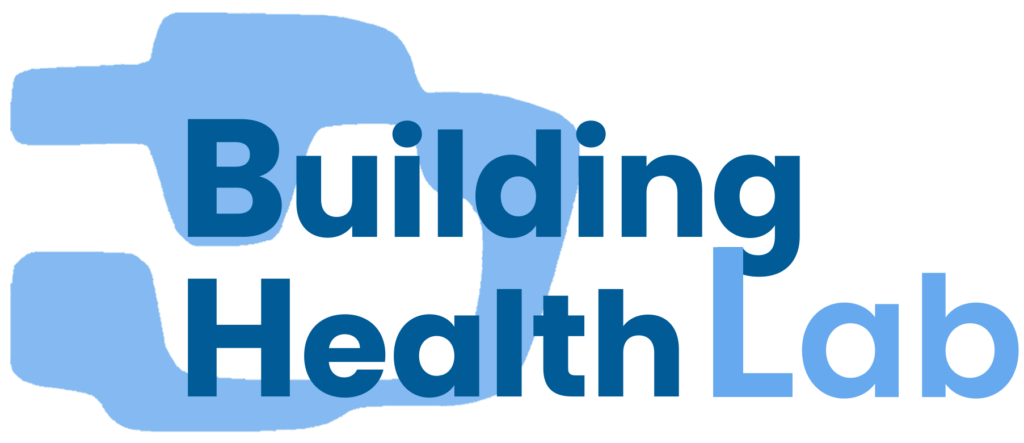 Today our logo is a brand of strong committment, sharing points of view, tracing common goals, and fulfilling expectations of communities as we continue Building Health together.