Decision-making sessions
to create action plans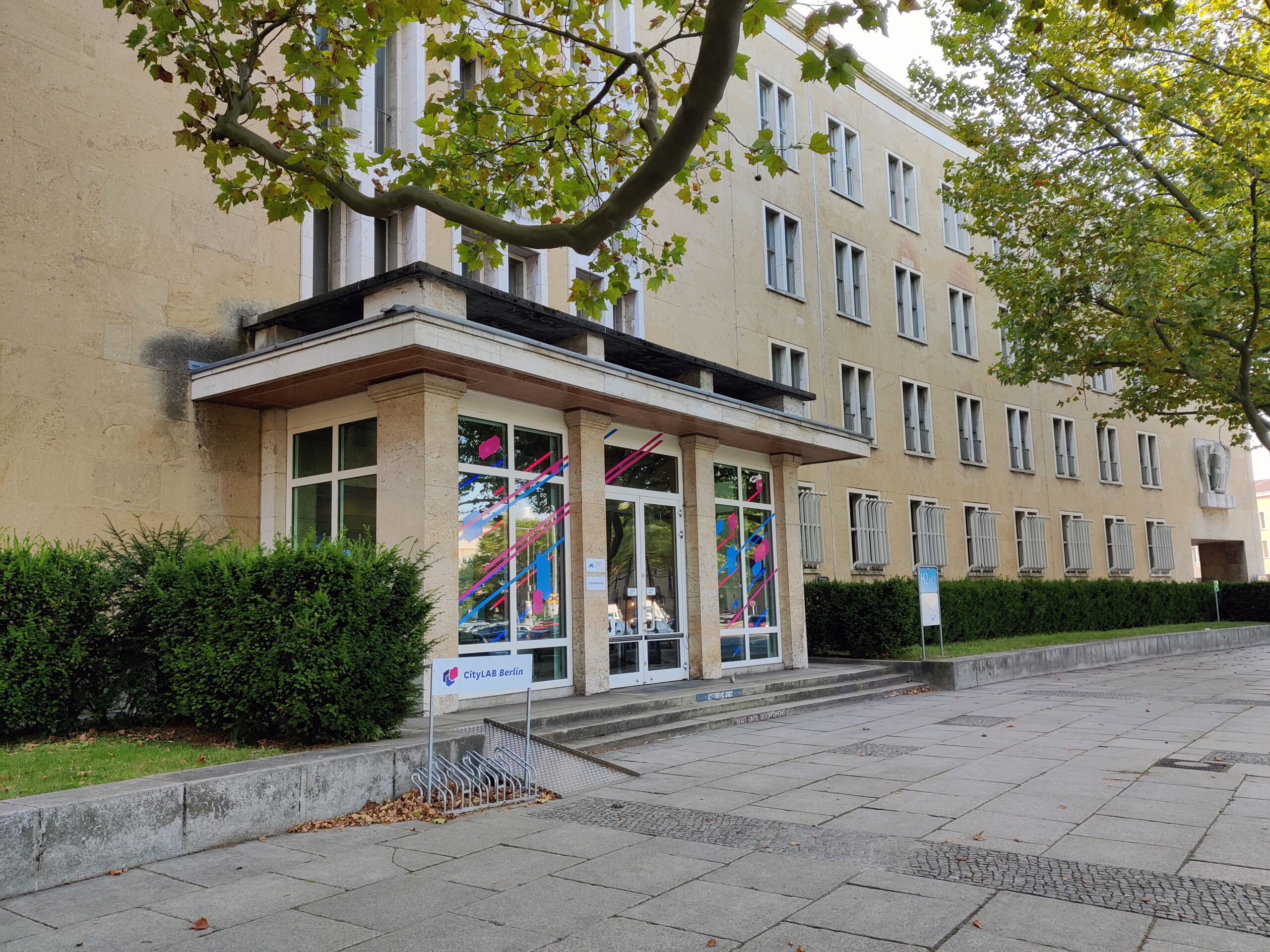 The Berlin Workshop Recap!
CityLAB Berlin and Building Health Lab started 2022 with a workshop where participants experienced a holistic approach to pedestrian planning.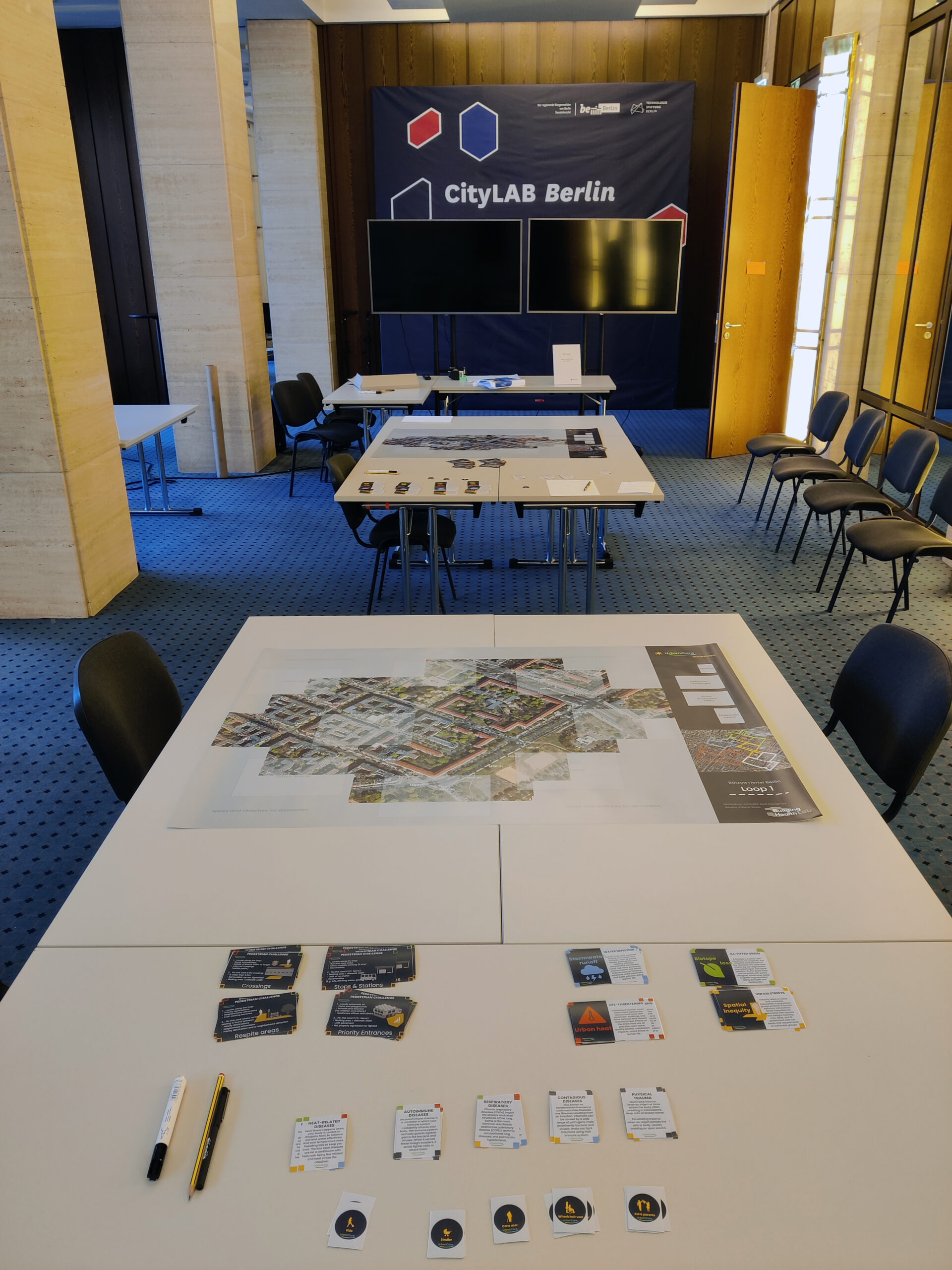 UrbanCare, is about planning for pedestrian health!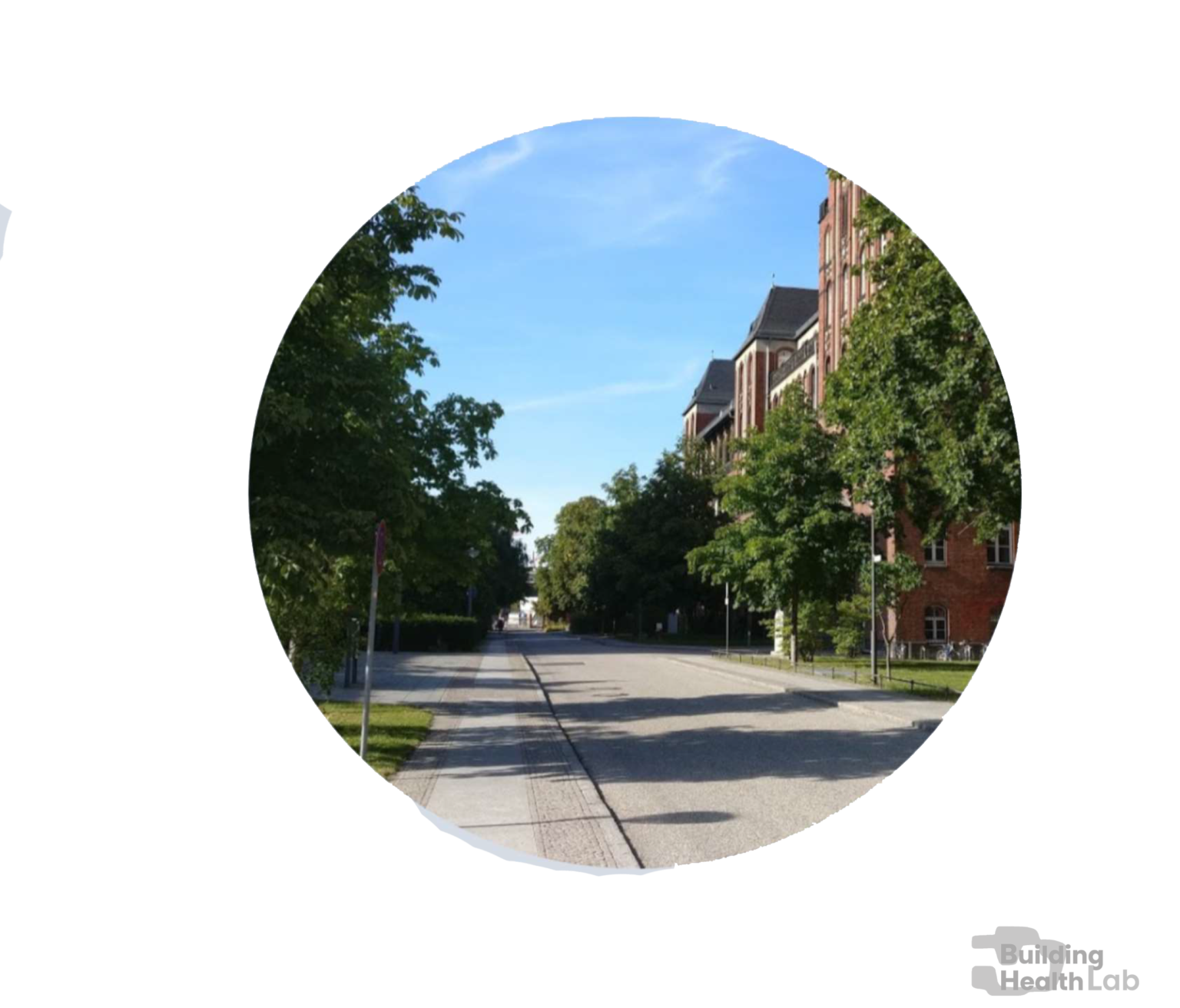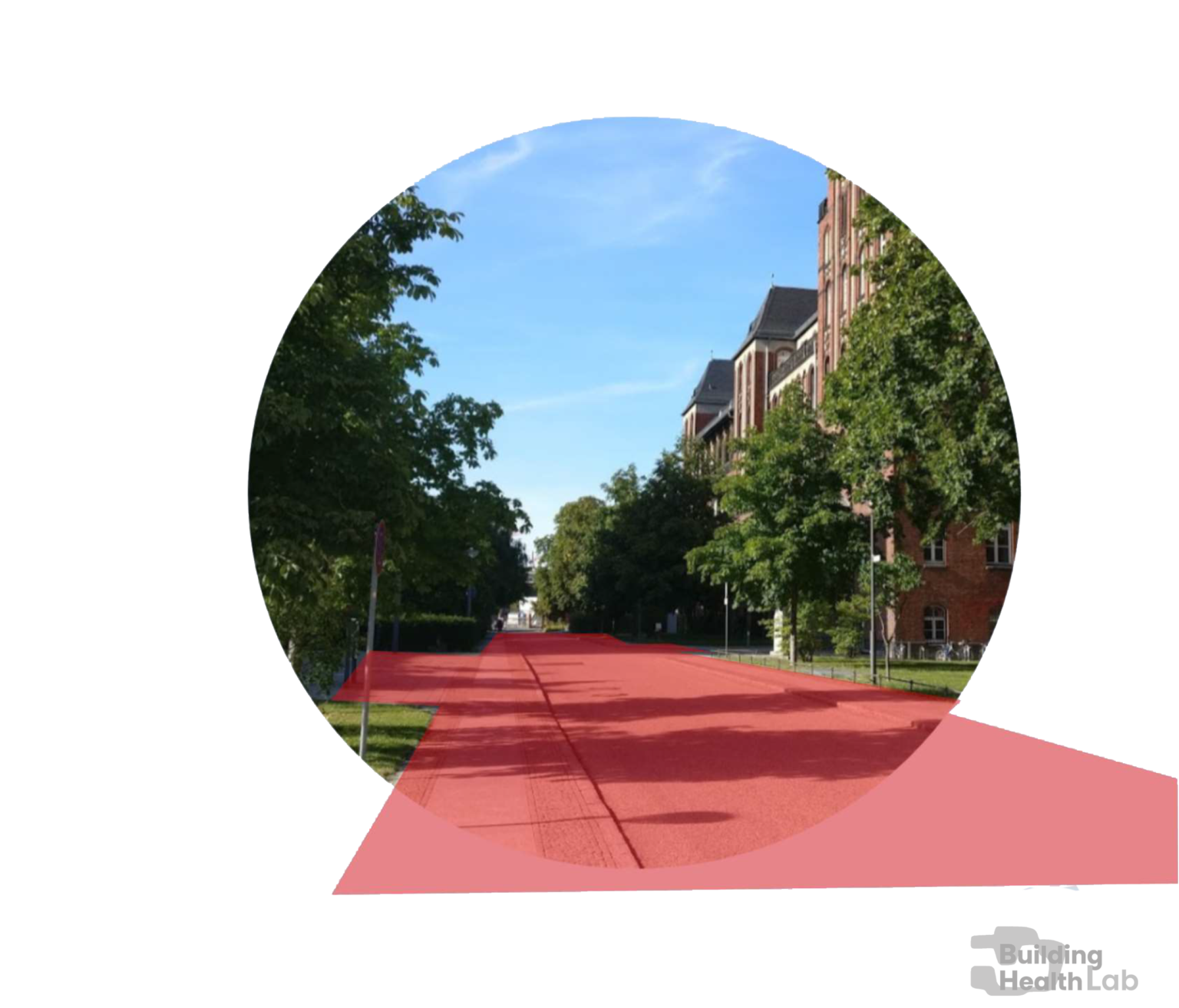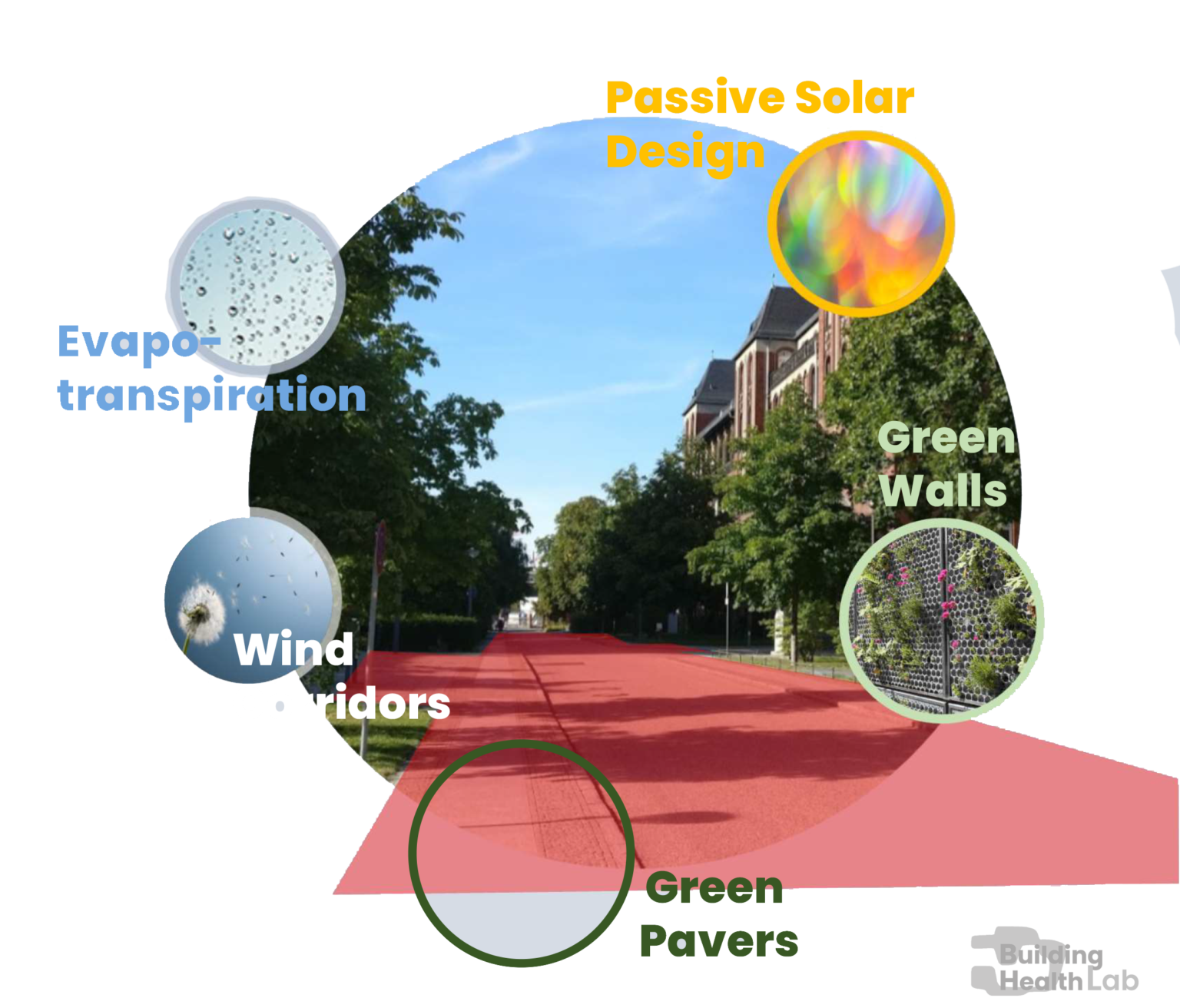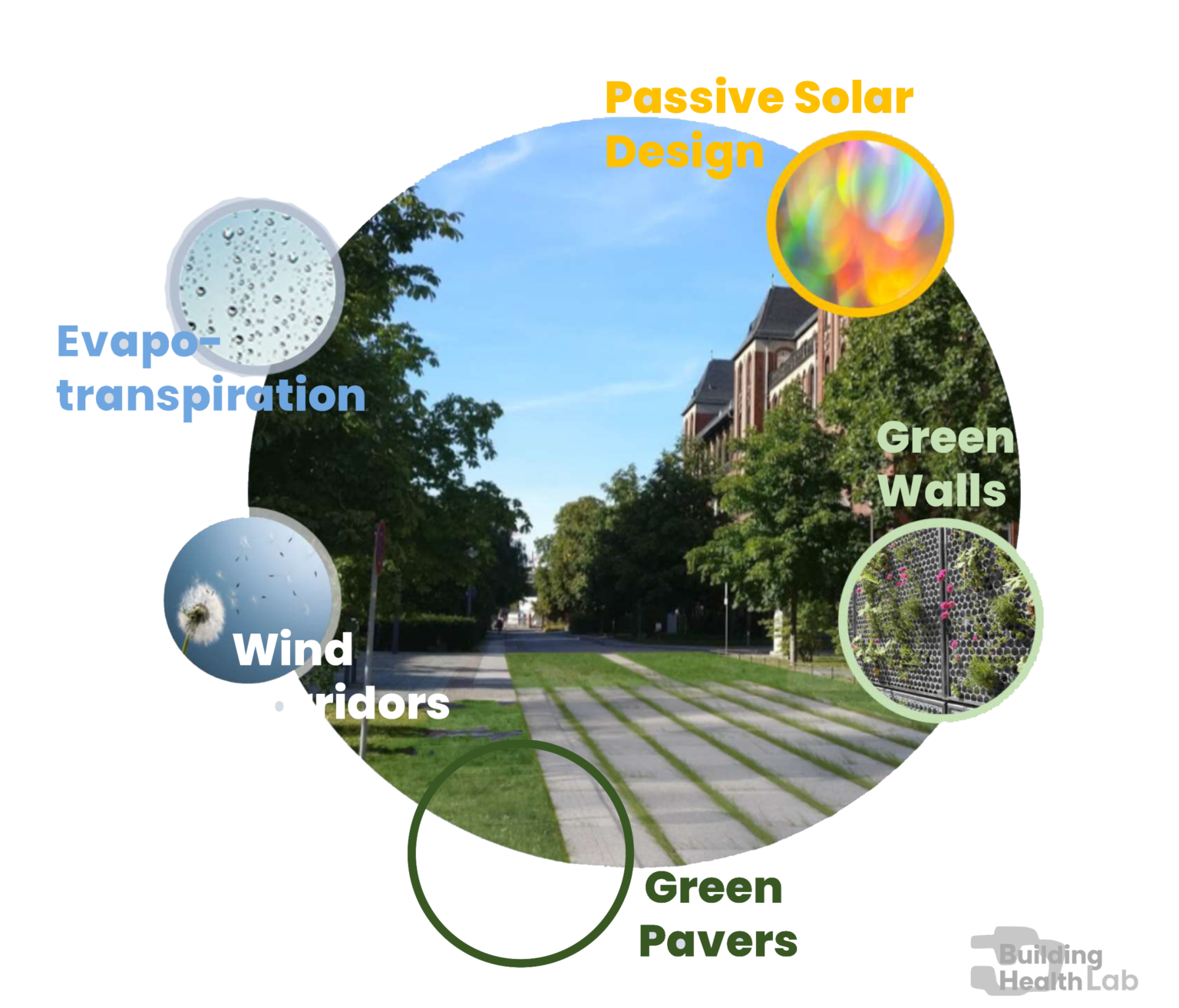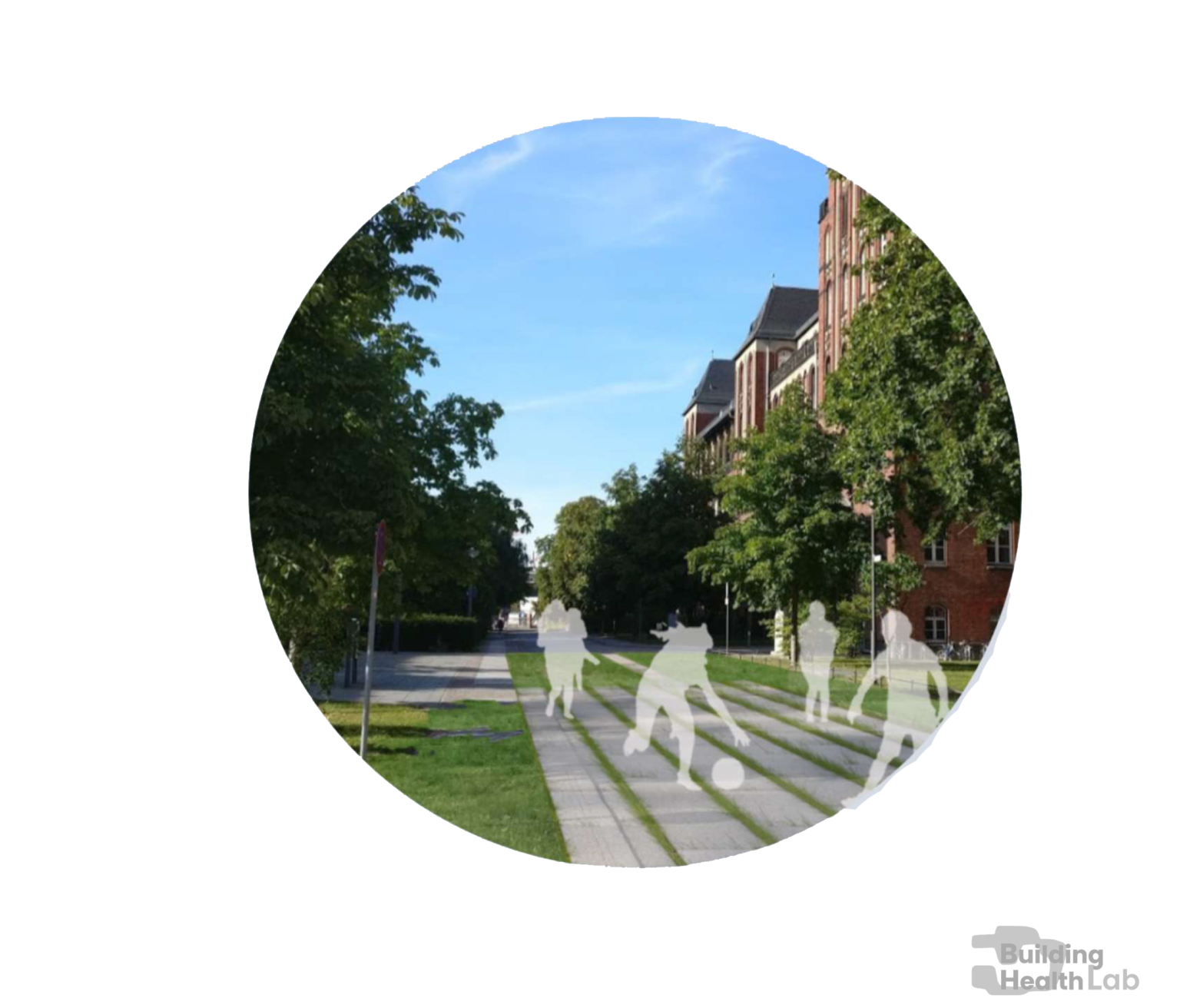 In four hours participants achieved the workshop's main objectives.
Learn about streetscapes 

that restore ecosystem services such as clean air, water, and soil, to improve pedestrian health.

Understand and describe everyday obstacles 

slower groups such as children and the elderly face in a neighborhood street network.

Determine environmental threats 

and risks for pedestrian health mainly of slower groups.

Apply streetscape strategies

 that increase walkability and biodiversity by reducing stormwater runoff and urban heat.

Coordinate actions 

that develop and manage a healthy green pedestrian plan.
At 8 am UrbanCare tables were ready!
Tables were ready for groups of four participants. Each had a satellite image of a neighborhood and info cards about walkability challenges, environmental threats, and pedestrian health. Three stations were also set to work on urban management tasks.
Two input lectures kickstarted the event!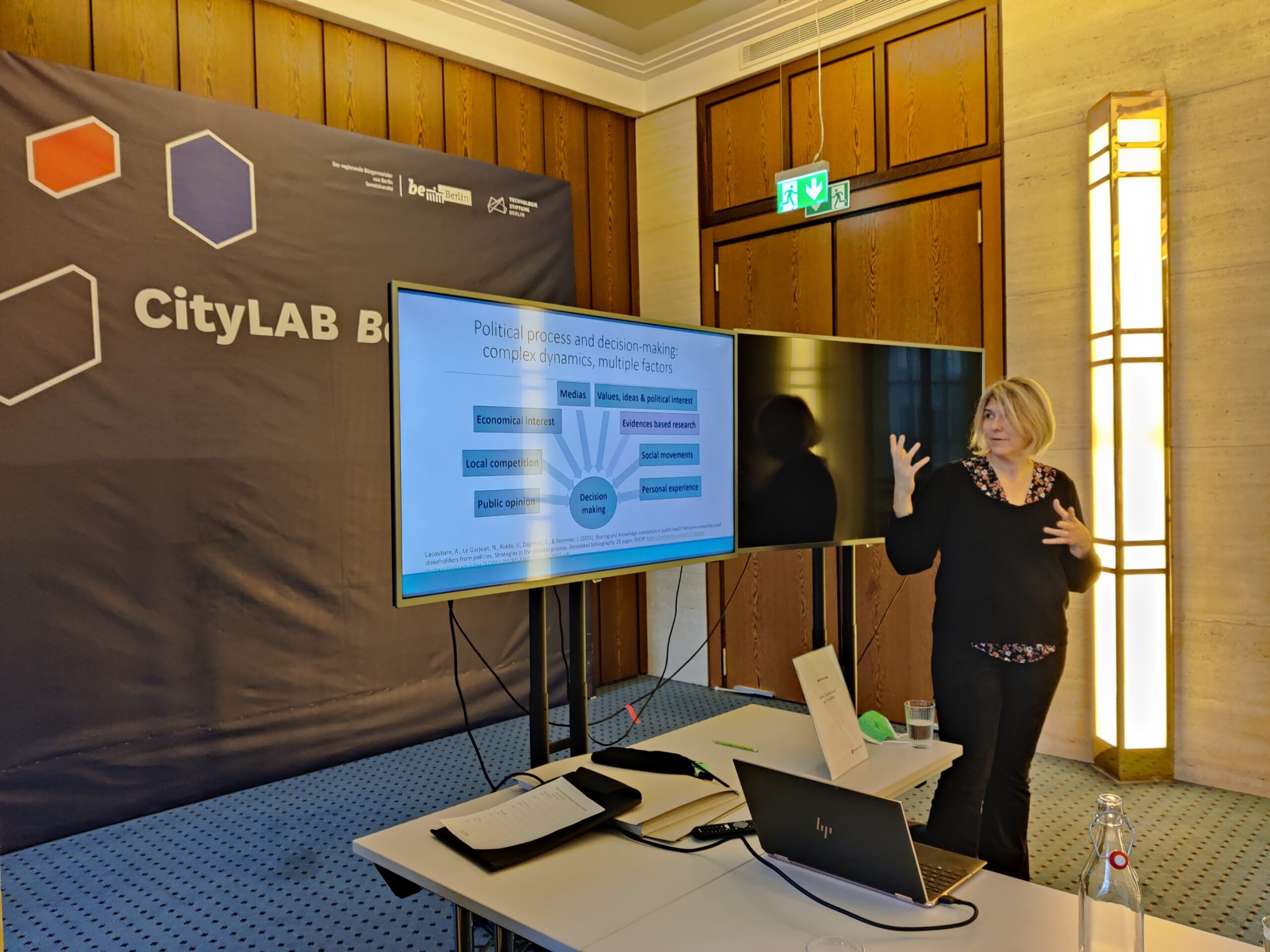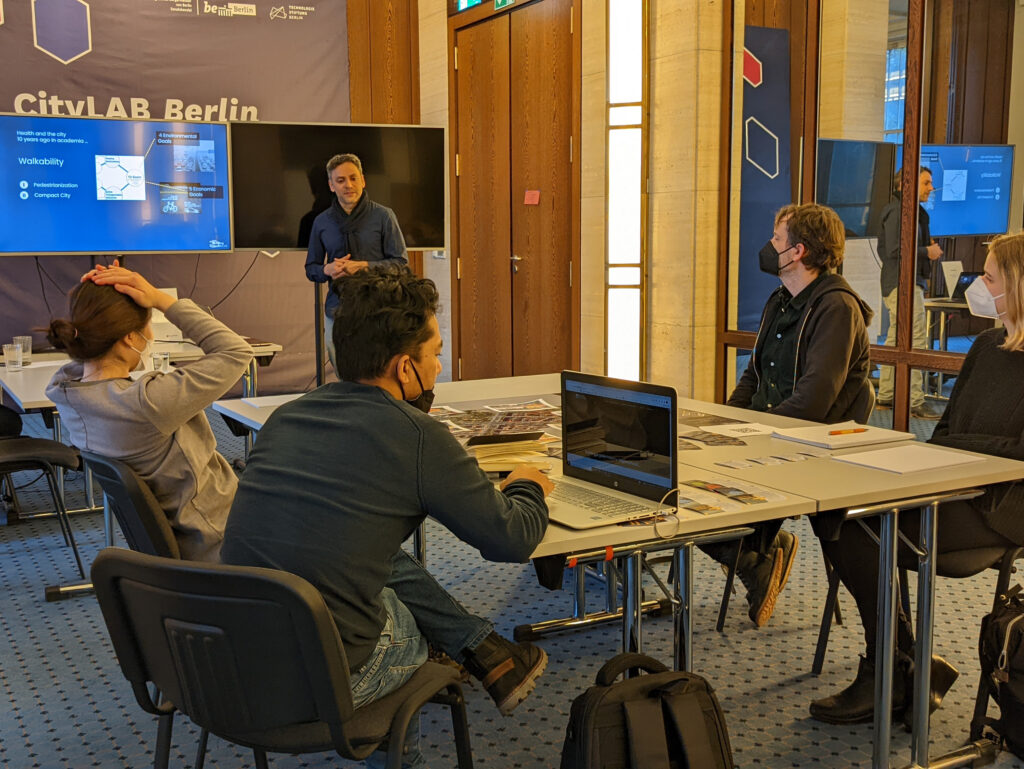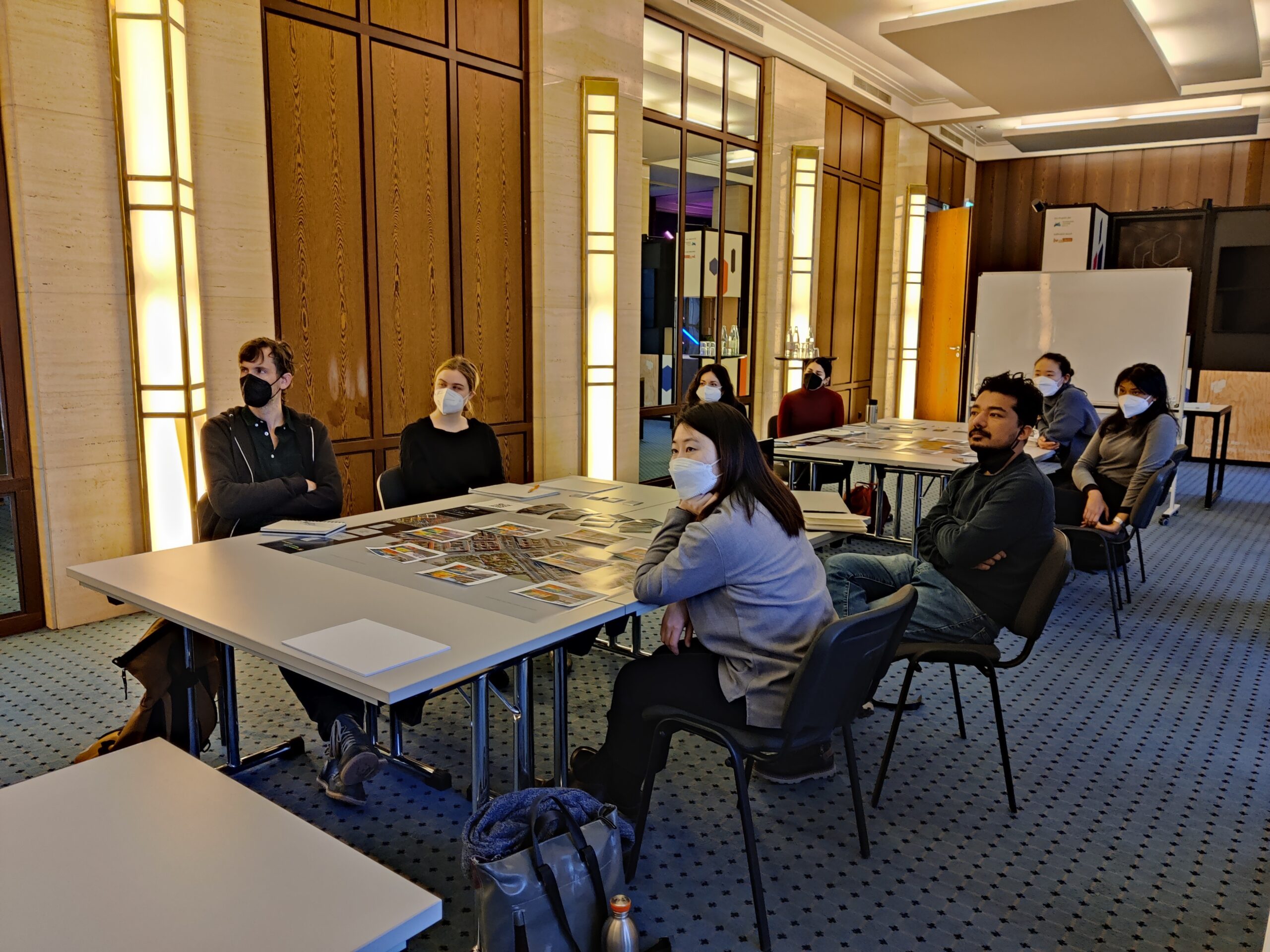 Charlotte Marchandise from WHO Academy talked about the complex dynamics of decision-making implied in developing urban health interventions. Alvaro Valera Sosa from Building Health Lab explained the UrbanCare concept and four steps to improve pedestrian health beyond the benefits of active mobility. 

Each step took 45 minutes of problem-solving exercises + 10-minute group discussions. The goal was to develop a site-specific pedestrian plan to improve the liveability and ecosystem services in one of Berlin's neighborhoods: Bötzowviertel.
In this warm-up session, participants were split into two groups. Each group worked on a Pedestrian Loop: a journey fit to the needs and requirements of slower groups, such as children, the elderly, and people with different types of disabilities. The task consisted in identifying urban scenes that hinder the active mobility of slower groups. 'Pedestrian Challenge Cards' and mentoring were available at all times.
"Street Eco-Cards" describe physical environmental factors that degrade the urban ecosystem. "Pedestrian Disease Cards" define how our health is affected by these environmental factors. Participants were encouraged to make card combinations and place them in the urban scenes challenging slower groups.
The workshop had a preparation phase that consisted in gathering information on Policies, Technical Resources, and Economic resources available in Berlin, mainly for climate mitigation and mobility. Participants used the facts to map resources and create management positions to develop healthy green streets. Both groups discussed the results at the end of the day with Charlotte Marchandise who played as 'Governing Mayor of Berlin' !
The last step started with Jacob van Rijs from TU-Berlin offering inspiring input on 'how to communicate urban issues and possible solutions.'
Participants created 10-minute streetscape sketches first on pedestrian issues, secondly, on streetscape solutions. With the drawing on hand, one participant for each group had to convince 'Mayor Charlotte' and 'City Planner Alvaro' on where to invest public money.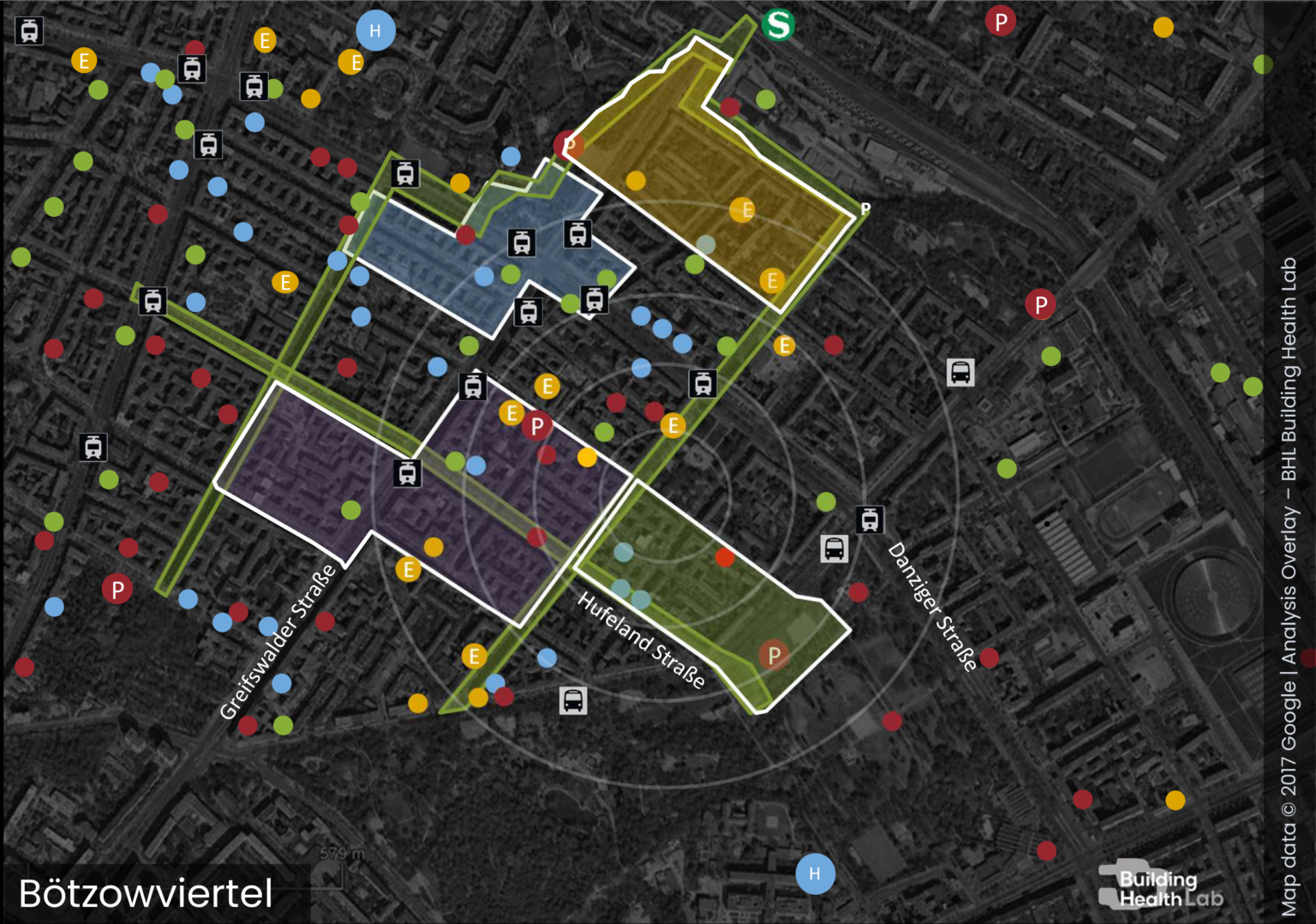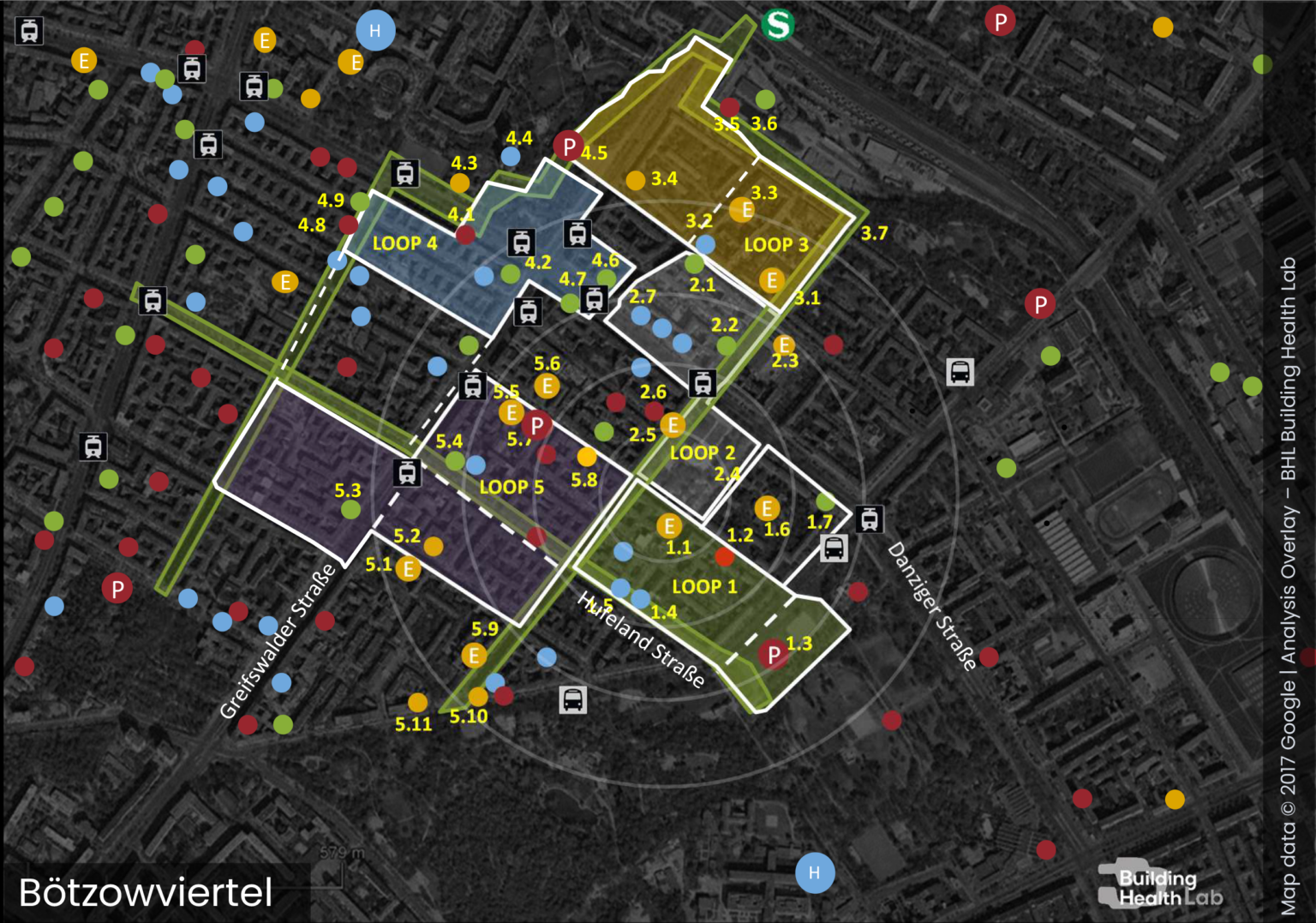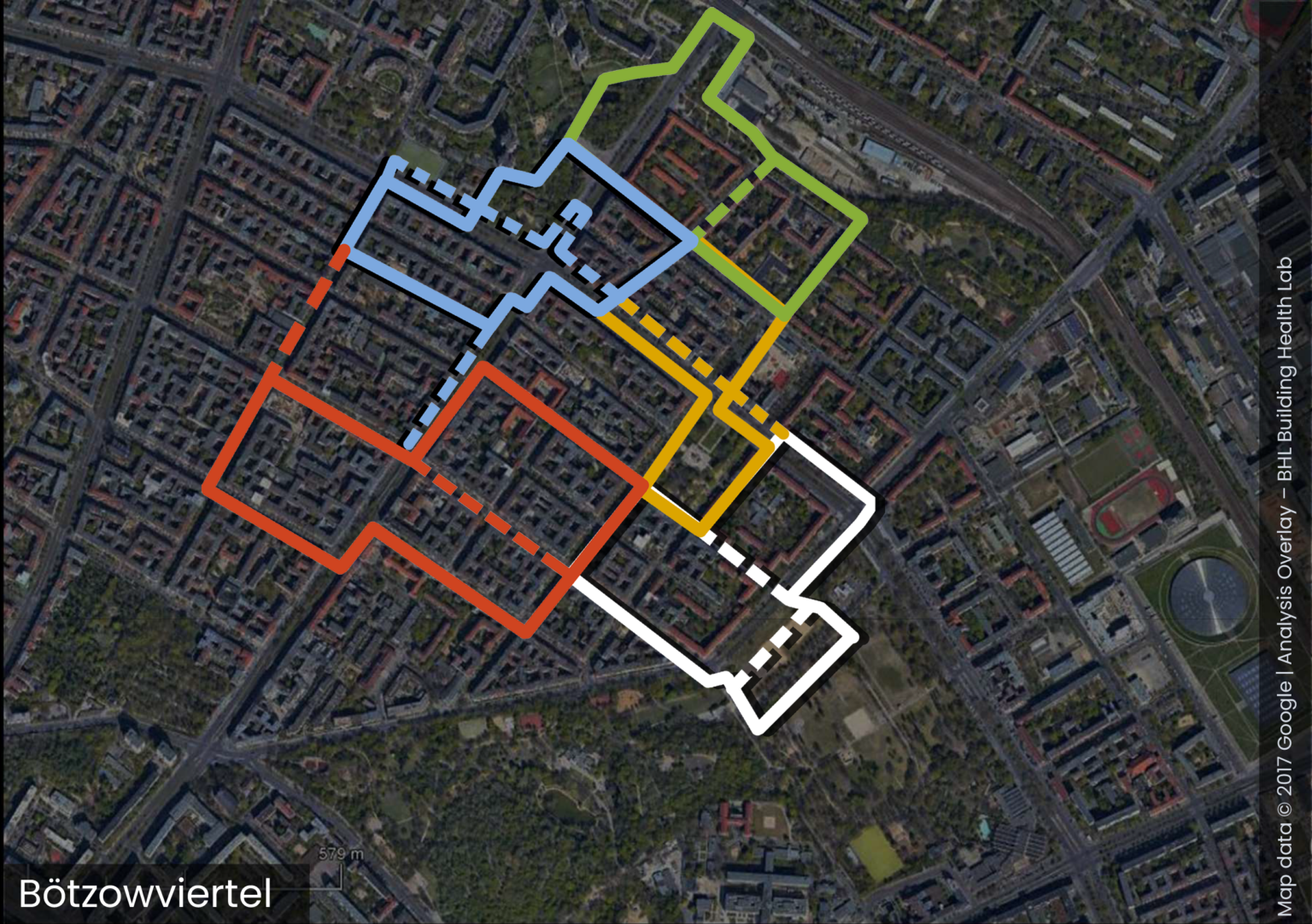 Click play to watch challenges for pedestrian planners
Other UrbanCare cases developing across Europe
Collaborating partners in Berlin
A special thank you to our collaborating partners for their valuable contributions and teaming up in many ways. The Berlin UrbanCare Workshop sparked the creation of an Urban Health Capacity-building Hub to at last bring health research, urban planning, and building design practice together. We look forward soon to keep working as one and welcoming new partners in this vision. 
On behalf of a fantastic team,
Alvaro Valera Sosa
UrbanCare research workshops to develop streetscapes for urban health.
Alvaro Valera Sosa (2021)
BHL Building Health Lab
Alvaro Valera Sosa: Conceptualization, Methodology, Investigation, Analyses
[email protected]
BHL Building Health Lab
Alvaro Valera Sosa: Content, Editing, Design, Administration.
Netra Naik: Data curation.
Anna Au: Editing assistance.
Links and sources of interest
1. https://www.completecommunitiesde.org/planning/complete-streets/walkable-communities
2. https://www.fuss-ev.de/planung-regeln-sicherheit
3. https://www.tagesspiegel.de/berlin/kiezbummel-in-berlin-prenzlauer-berg-das-boetzowviertel-hat-grund-zum-feiern/8700982.html
4. https://www.stadtentwicklung.berlin.de/nachhaltige-erneuerung/aktuelles/prenzlauer-berg/artikel/ausstellung-sanierungsgebiet-boetzowviertel-eroeffnet
5.https://fbinter.stadtberlin.de/fb/index.jsp?loginkey=zoomStart&[email protected]&bbox=385546,5818090,396644,5824313
6. https://www.morgenpost.de/bezirke/pankow/article232525871/Prenzlauer-Berg-Hufelandstrasse-wird-zur-Fahrradstrasse-Hufelandstrasse-wird-Fahrradstrasse.html
7. https://www.prokiez.de/
8. https://www.berlin.de/sen/uvk/en/traffic/transport-policy/berlin-mobility-act/
9. https://www.prokiez.de/mitmachen/
10. https://www.fuss-ev.de/
11. https://www.hrw.org/news/2021/07/01/germany-inaction-heat-plans-threatens-health
12. Li, X. L. (2019). Urban heat island impacts on building energy consumption: a review of approaches and findings. Elsevier, 1–43. https://www.sciencedirect.com/science/article/pii/S0360544219303895
13. https://www.bmu.de/en/topics/water-resources-waste/water-management/policy-goals-and-instruments/water-protection-policy-in-germany
14. https://www.hcu-hamburg.de/research/forschungsgruppen/reap/reap-projekte/bluegreenstreets/
15. Jekel and Sieker. (2010). Technical University of Berlin Dept. of Water Quality Control, Rainwater management for urban drainage, groundwater recharge and storage. https://www.hmw.tu-berlin.de/fileadmin/i41_hmw/12_DAAD_Rainwater-Jekel-Chile2010.pdf
16. Senate Department for Urban Development and the Environment and Chamber of Commerce and Industry of Berlin. (2014). Business in Berlin Supports Biodiversity Recommendations for Action – A Guide. https://www.berlin.de/sen/uvk/_assets/natur-gruen/biologische-vielfalt/publikationen/leitfaden_biologischevielfalt_englisch.pdf
17. https://www.museumfuernaturkunde.berlin/en/science/research/society-and-nature/biodiversity-policy-lab
18. Parris. (2018). The seven lamps of planning for biodiversity in the city. Cities. Published. https://doi.org/10.1016/j.cities.2018.06.007
19. https://pages.eiu.com/rs/753-RIQ-438/images/global-liveability-index-2021-free-report.pdf?mkt_tok=NzUzLVJJUS00MzgAAAGBV_InbTQVjrIIfN5cc8ByRHMP76PMMeejBE3FIVEdHZG1jI8uo_gxS6xShTGZ5RXy7rOAPQXLgojZtsGyvPrHEihMQgWLswo9yOS7VXczrDRuEg
20. https://networknature.eu/european-cities-showcase-what-urban-ecosystem-restoration-means-practice

Pedestrian planning for Urban Health!