building a green healthy neighborhood …


Welcome to
the Berlin Case Workshop!
Jan 7, 2022
Welcome to experience a holistic approach to pedestrian planning with other scientists, managers, planners, and designers from TU-Berlin. 
In four hours, we will develop a site-specific pedestrian plan to improve the liveability and ecosystem services in one of Berlin's neighborhoods: Bötzowviertel.
Along the workflow, we will assist you to think visually about creating sustainable streetscapes for urban health and integrating compelling green technologies.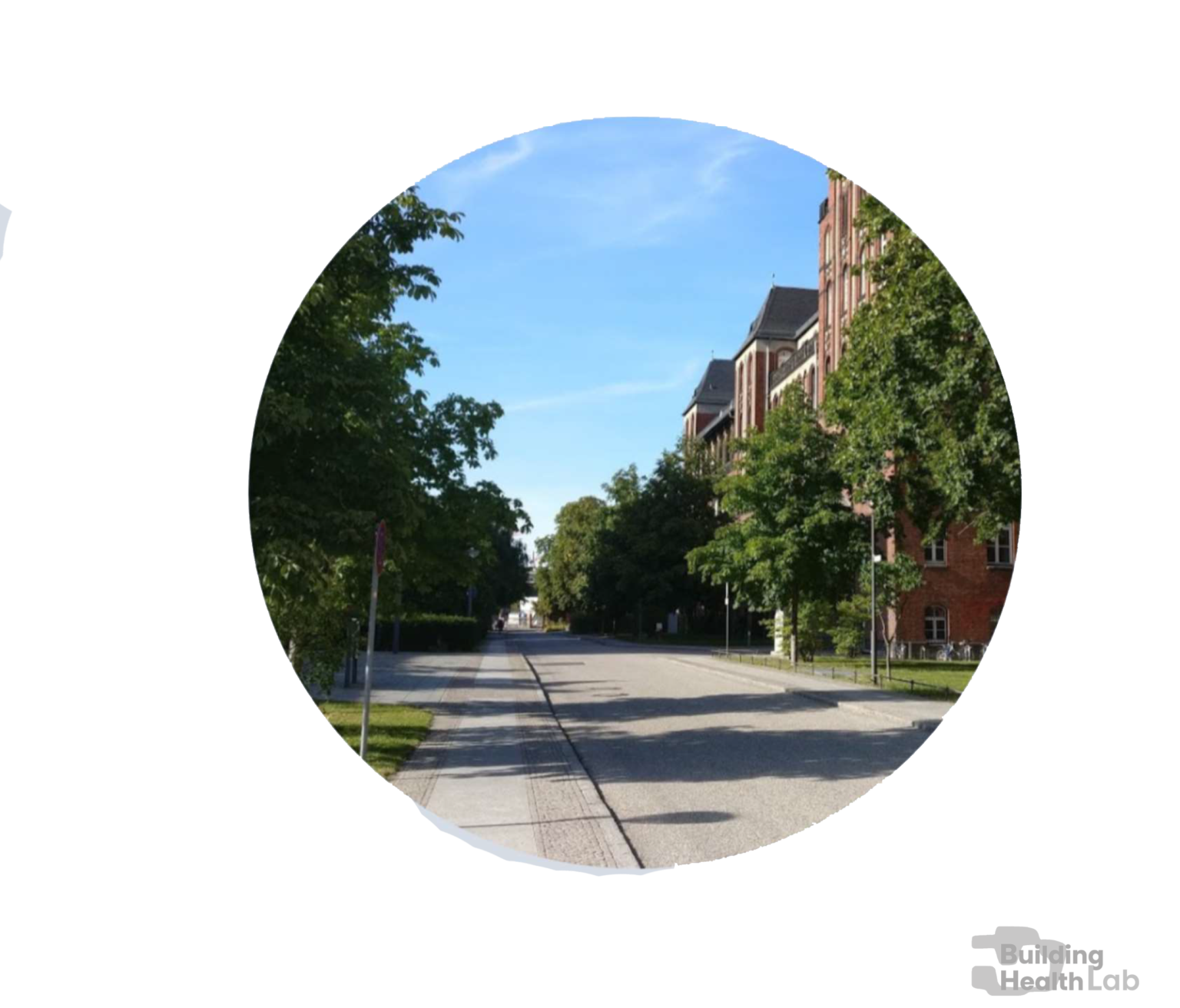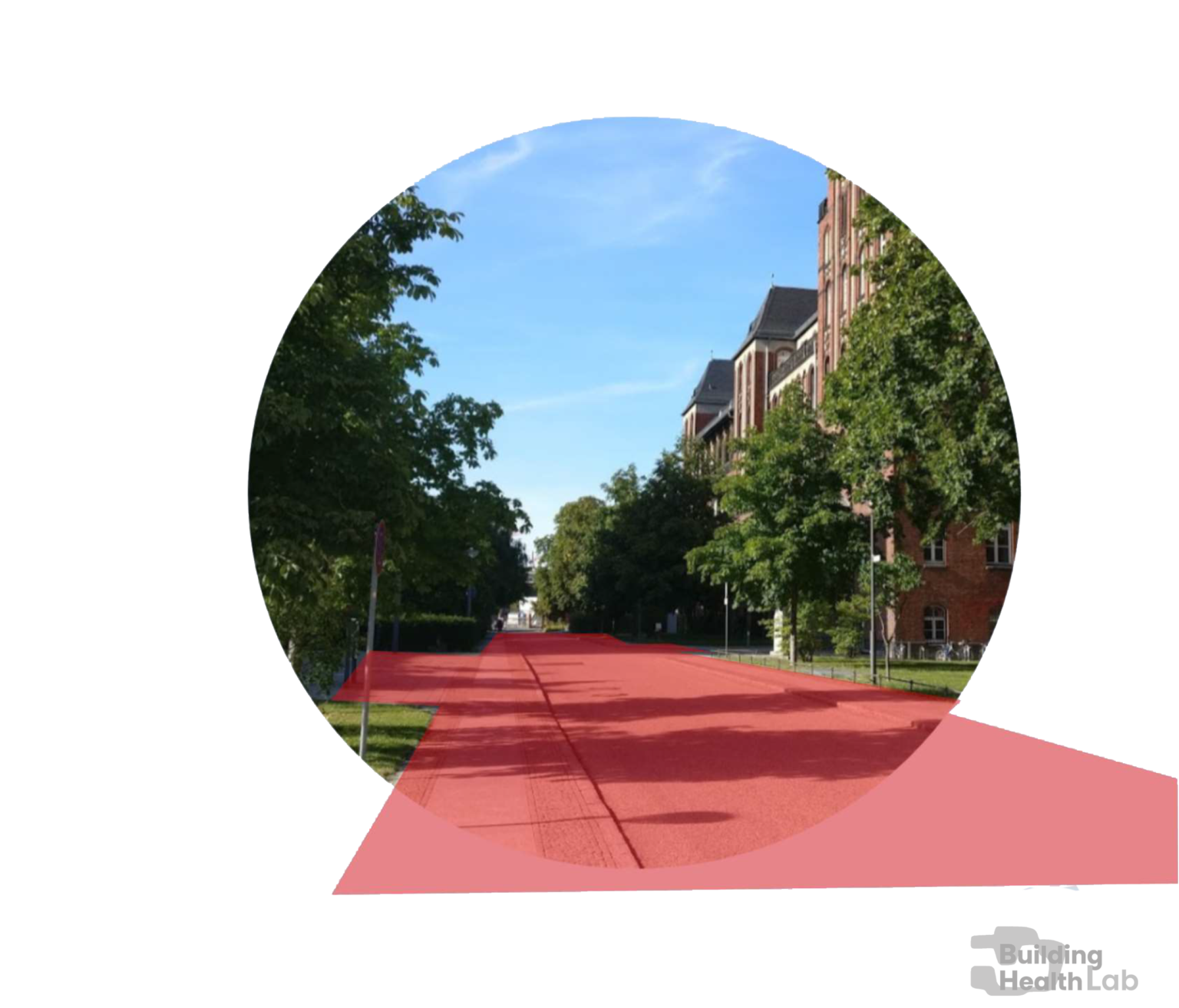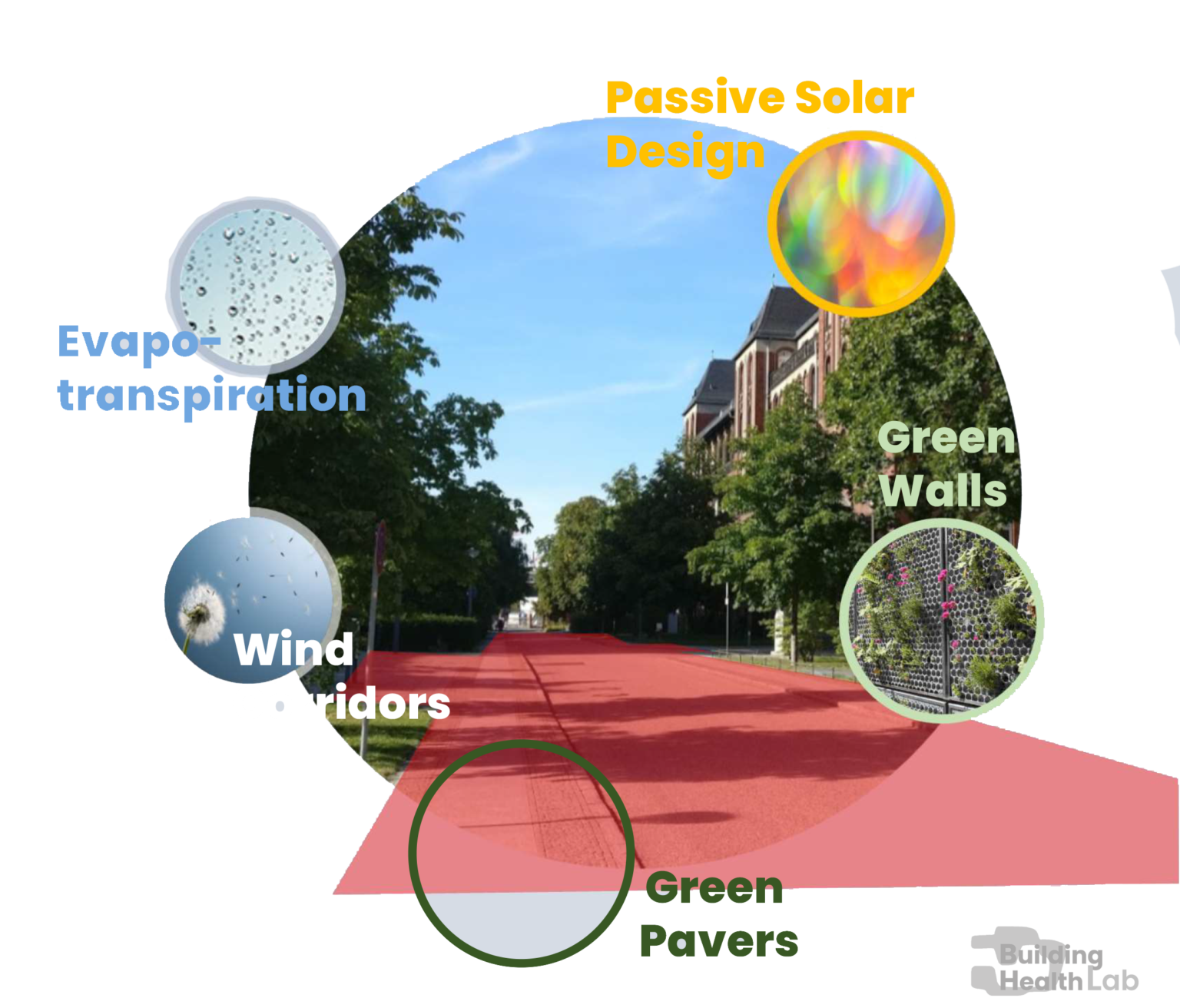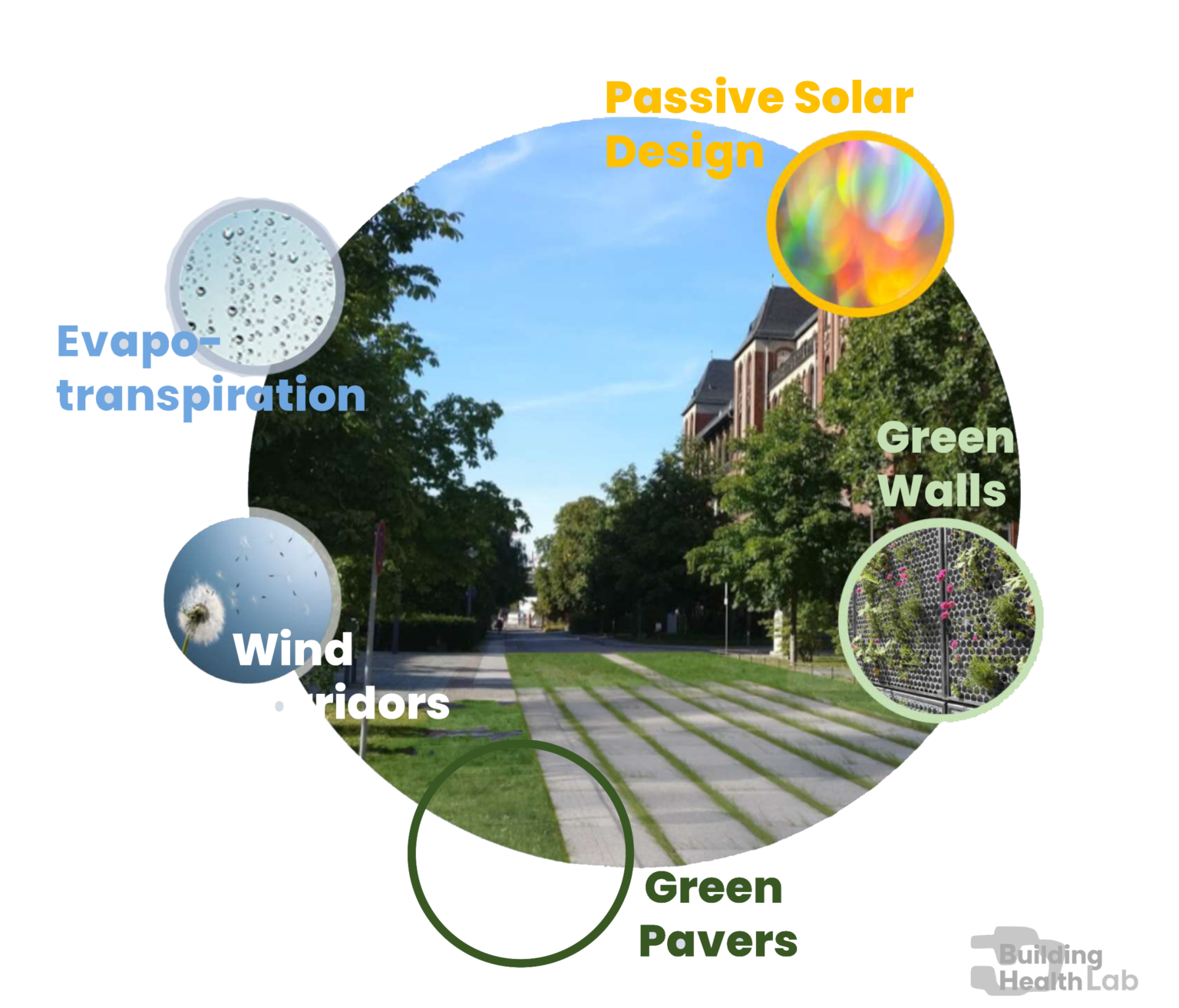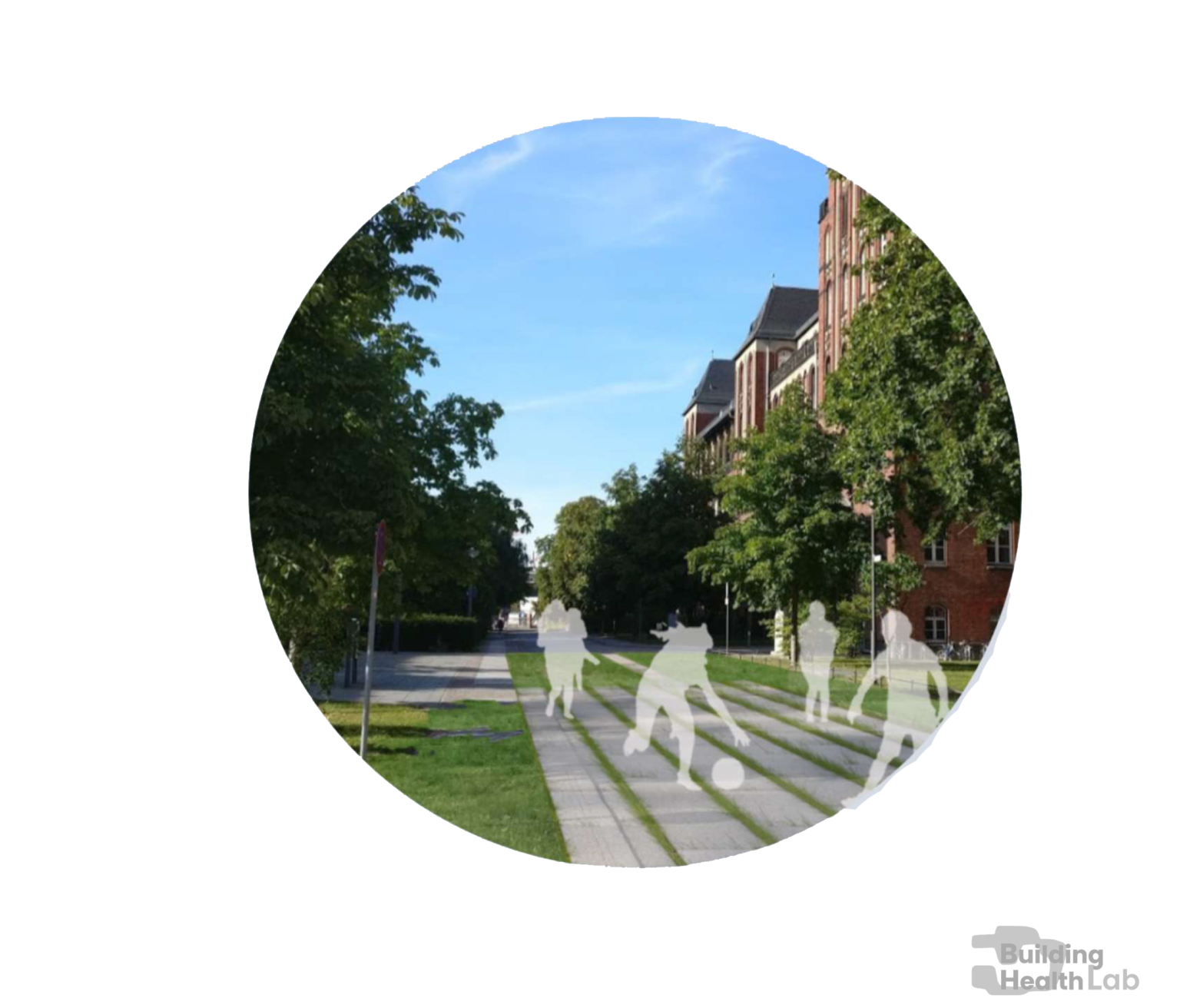 In this workshop you will:
Learn about streetscapes that can restore ecosystem services and improve our health,
Describe obstacles to walkability in a neighborhood street network,
Determine environmental threats and risks to the health of residents,
Apply streetscape strategies that increase walkability, reduce urban heat hazards, cut stormwater runoff, and improve biodiversity levels,
Coordinate actions that develop a healthy green pedestrian plan.
Want to join? Read ahead and complete our A, B, C
Each step will include 45 minutes of problem-solving exercises + 10-minute group presentations.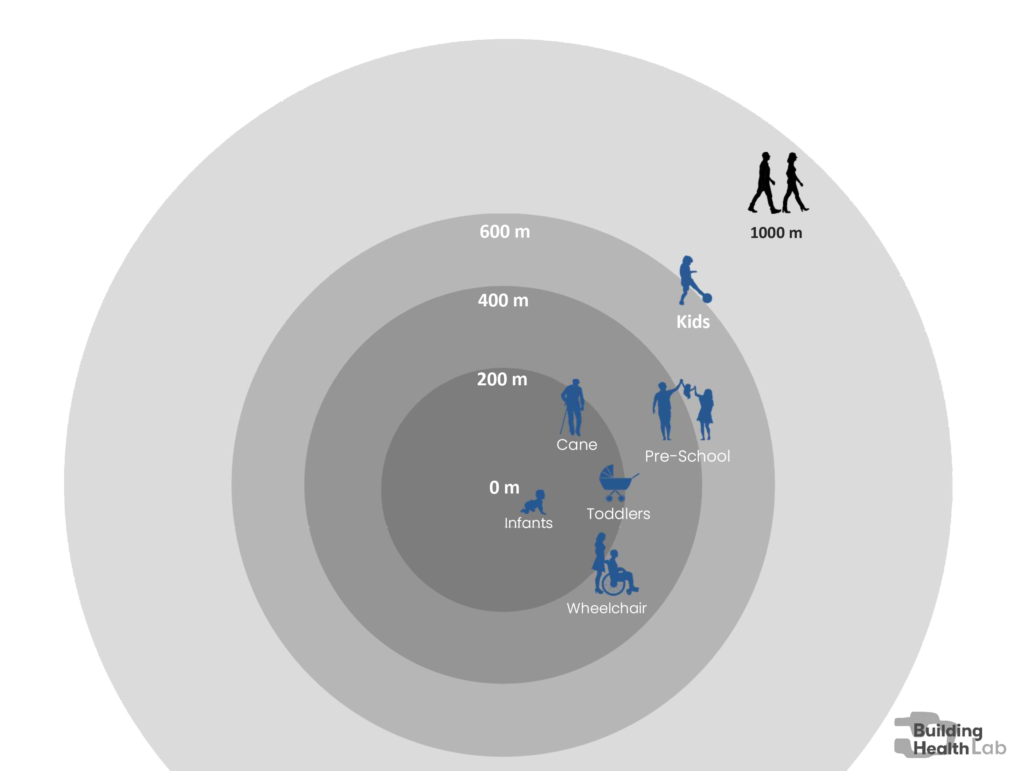 Describe the site and context.
1a_ Geospatial data
1b_ Policy
1c_ Technical capacity
1d_ Economic investment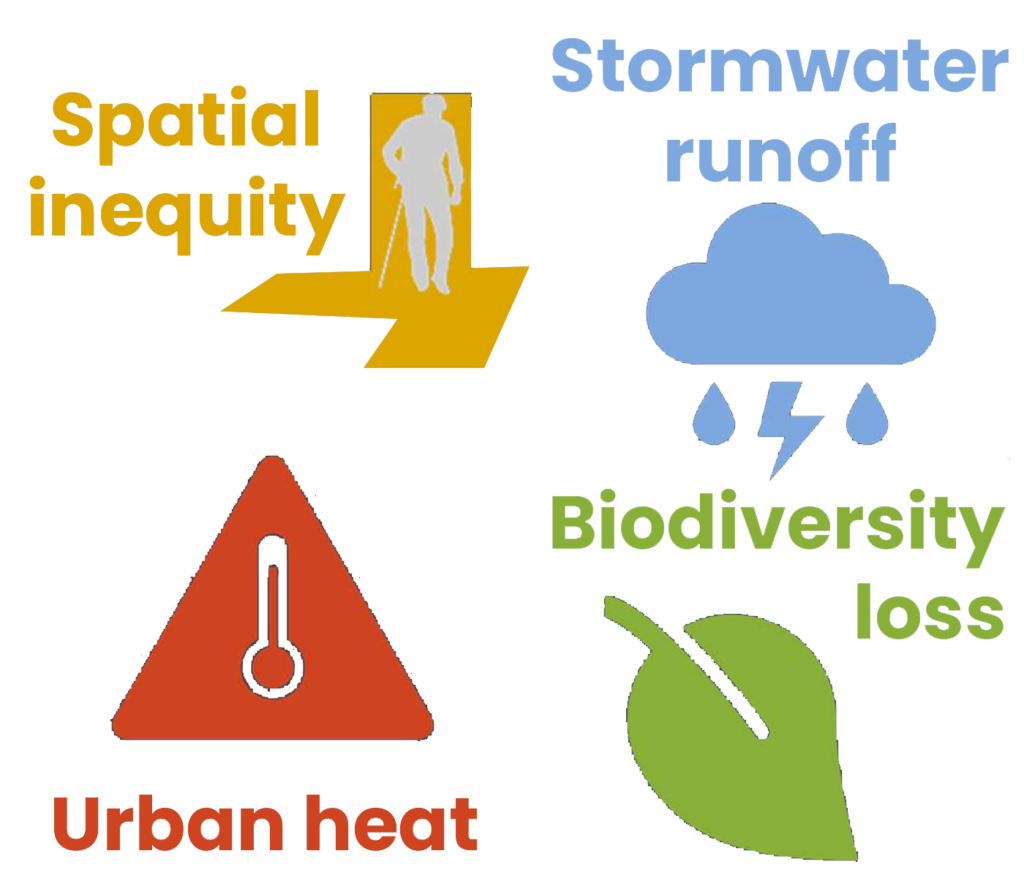 Define pressing issues.
2a_ Spatial inequity
2b_ Urban heat
2c_ Stormwater runoff
2d_ Biodiversity loss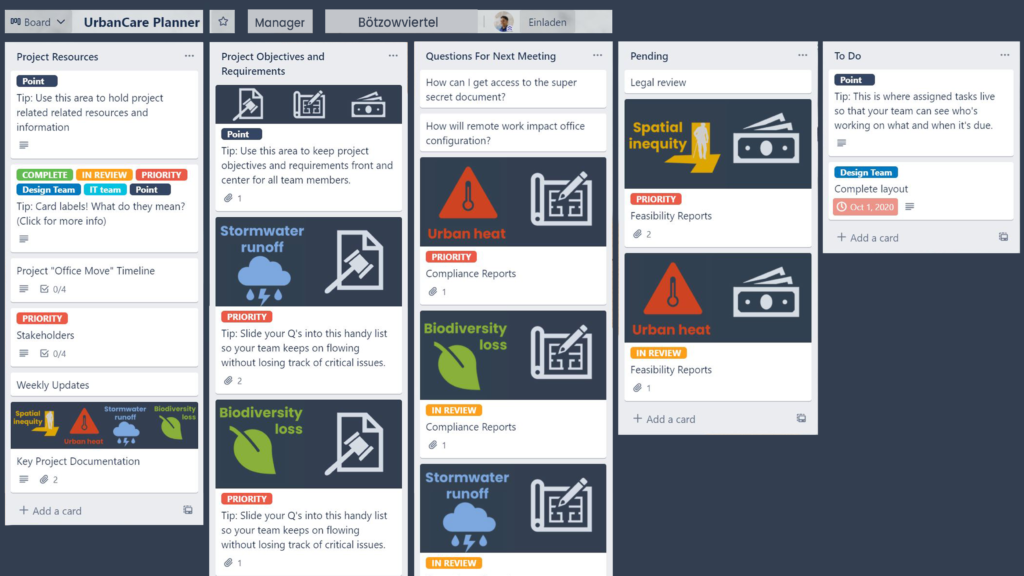 Devise strategies.
3a_ Inclusive walkability
3b_ Heat mitigation
3c_ Stormwater managment
3d_ Biodiversity planning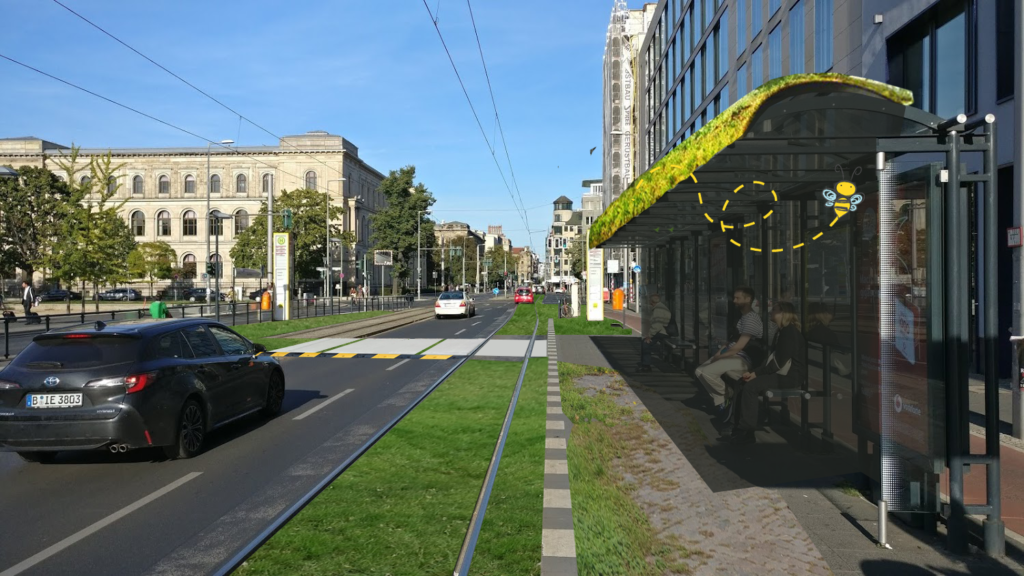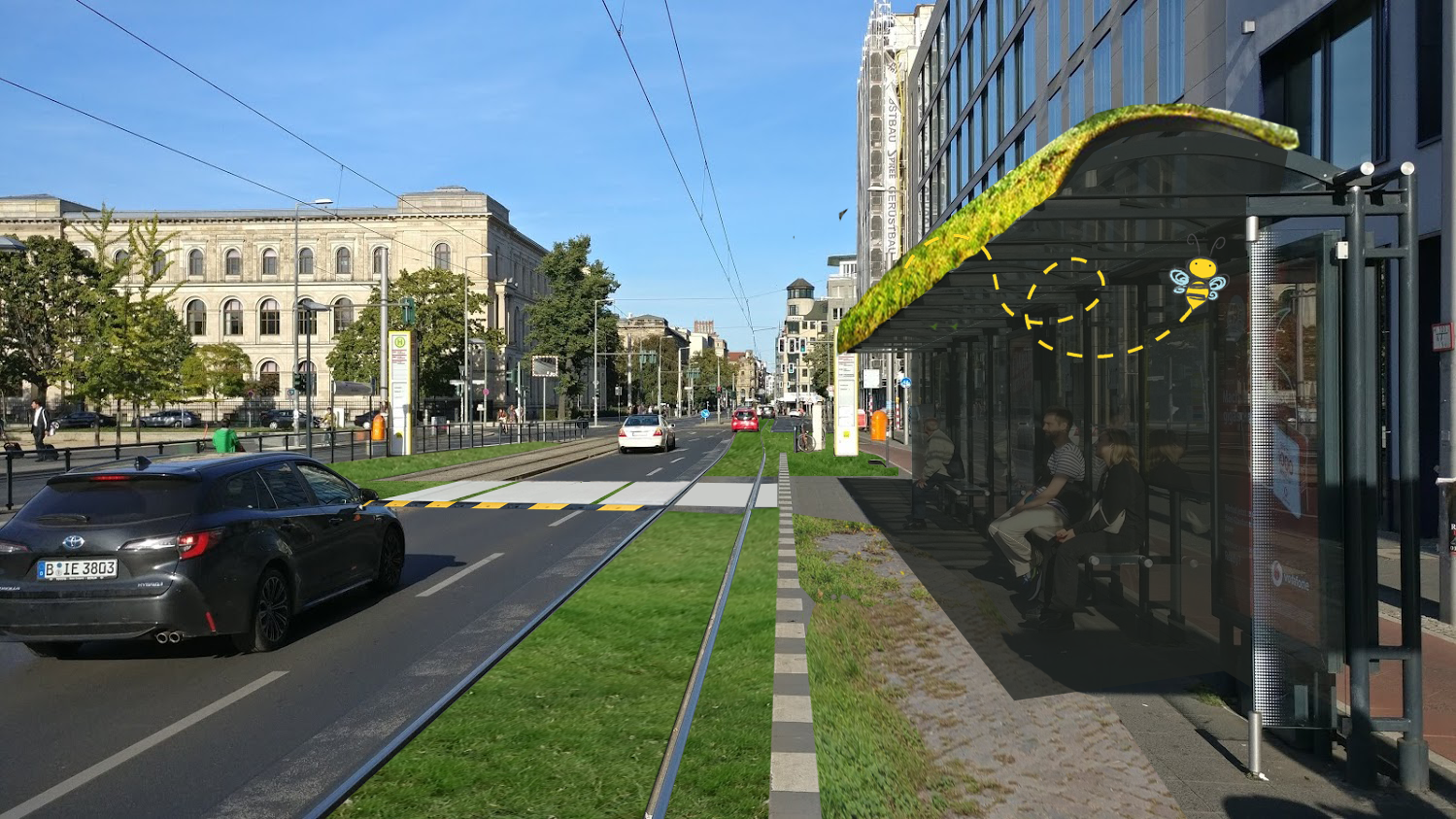 Develop the action plan.
4a_ Priority entrances
4b_ Respite areas
4c_ Street crossings
4d_ Stops and stations
A. Sign-up for the site visit | DUE: DEC 23
B. Complete a group task before the workshop | DUE: DEC 30
C. Formally register for the workshop! | DUE: JAN 3
SITE VISIT: Sign-up before DEC 23
Netra Naik will be your tour guide!
10.30 am
• Gather up at Answalder Platz with Netra
• 'get-acquainted' meeting
• Walk and experience a 'Pedestrian Loop'
• Take photos at possible pedestrian challenges (tips in the video here below)
12.30
• Coffee break and bye-bye until the workshop day.
Can't come to the site visit? No problem! Let us know.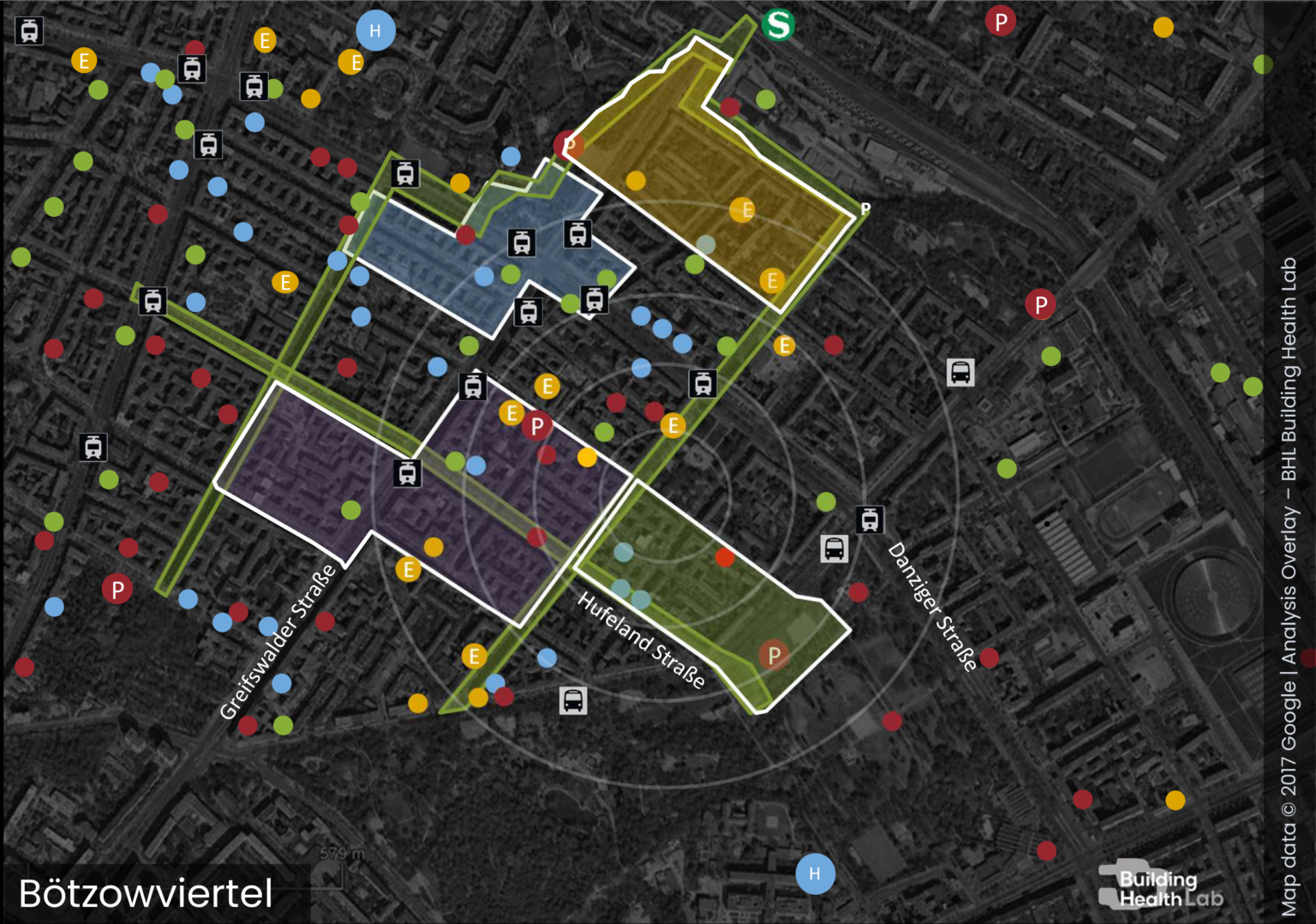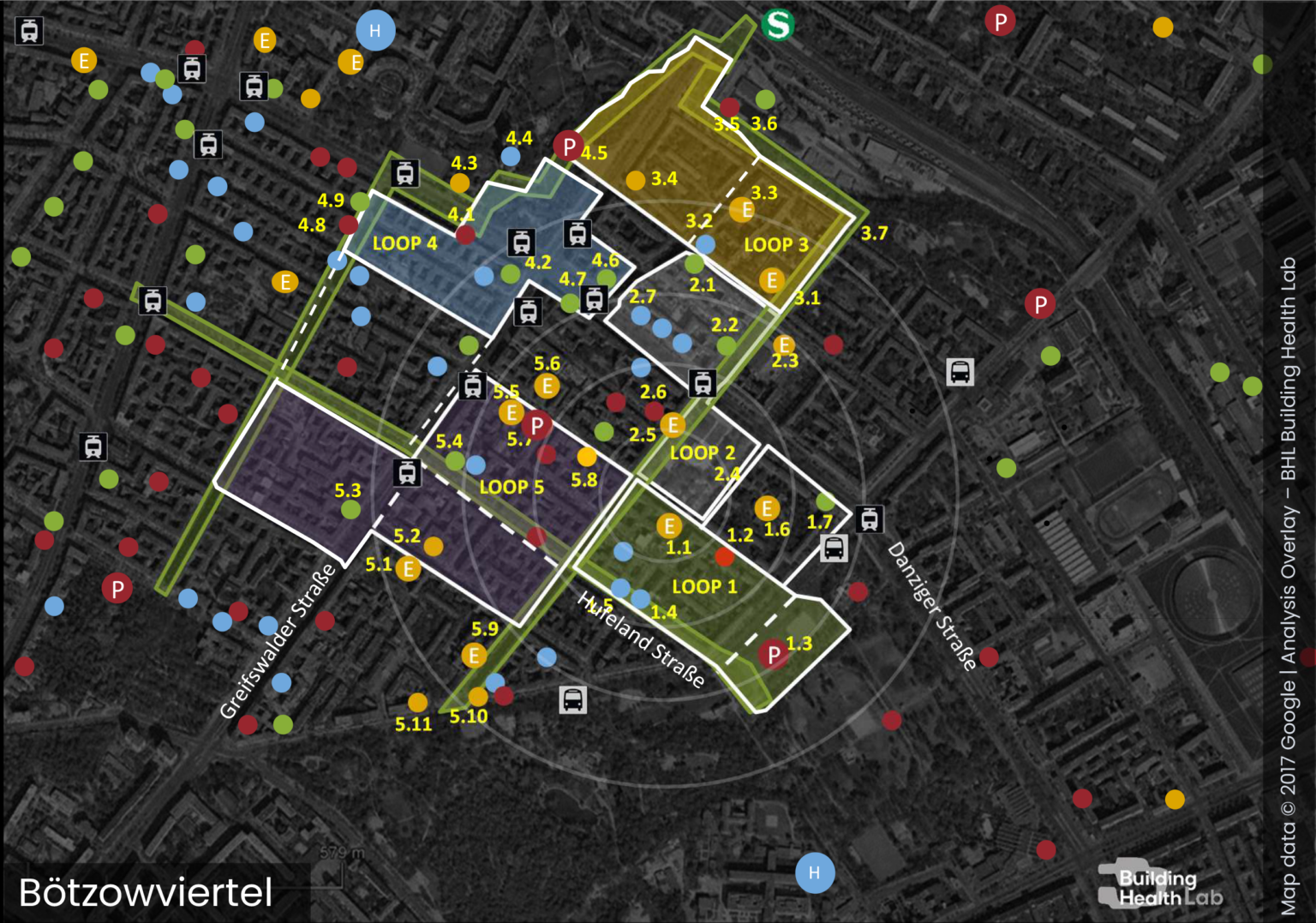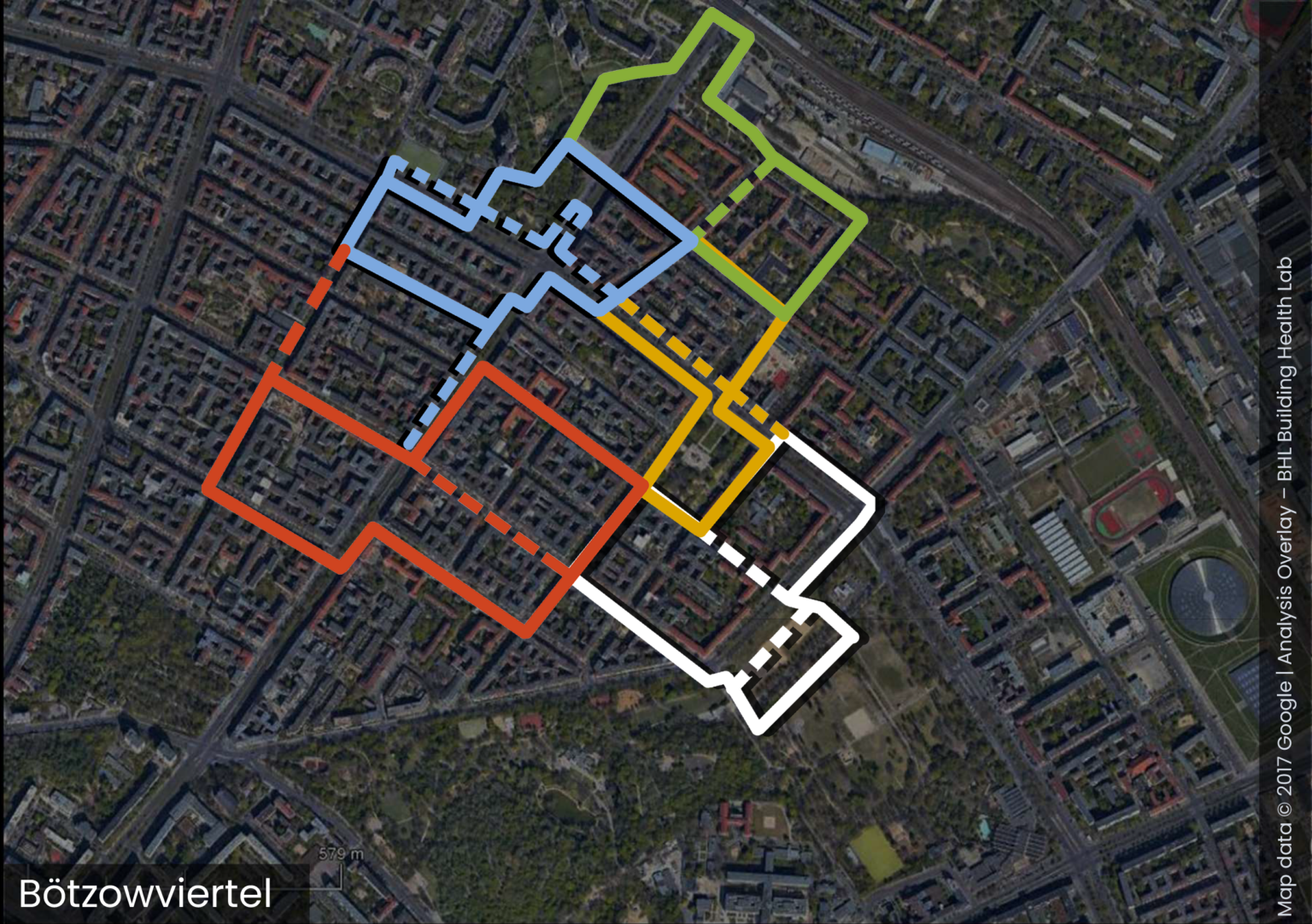 Click play to watch challenges for pedestrian planners
GROUP TASK: Give it a go! Before DEC 30
UrbanCare projects are about improving walkability challenges with liveability and ecosystem regeneration strategies. Therefore, policy, technical capacities, and economic investments must align.
The following 3 exercises help you assess what resources are available to create an UrbanCare project in Berlin. Three participants per team will work together in each planning dimension. Activity 1A (Geospatial Data) will be realized on the day of the workshop. 
Click and read more about TRELLO and how to fill-in the team exercises.
Find your team here below and start!
🡻
Most cities have a clear power structure to develop or retrofit streets for mobility. However, when building streets for liveability and climate resilience, the decision-making is not straightforward and goals are not aligned. This exercise will help you recognize stakeholders, actors, and policies of relevance to developing an UrbanCare project.
Hi Constanza, Christian, and Eva! Click the boxes and start …
UrbanCare projects require more than a multidisciplinary or interdisciplinary effort. It demands a transdisciplinary approach from the very start of the project to its execution and evaluation. Communicating the vision, goals, strategies, and actions needed is critical for the wide range of collaborating experts and stakeholders. But, who are they?
This exercise is about finding out if the expertise needed is available and where.
Hi Dina, Kwan, and Madeleine! Click the boxes and start …
Economic investment
How much could Berlin invest in an UrbanCare project?
This table is to know more about Berlin's financial decisions.
How is public investment in Berlin distributed? What's the share for public space improvement; active mobility; climate adaptation; and public health?
Hi Ananda, Kanya, and Youssef! Click and start …
REGISTRATION: Before JAN 3
Next steps JAN 7, Workshop day!
Collaborating partners in Berlin
Other UrbanCare cases developing across Europe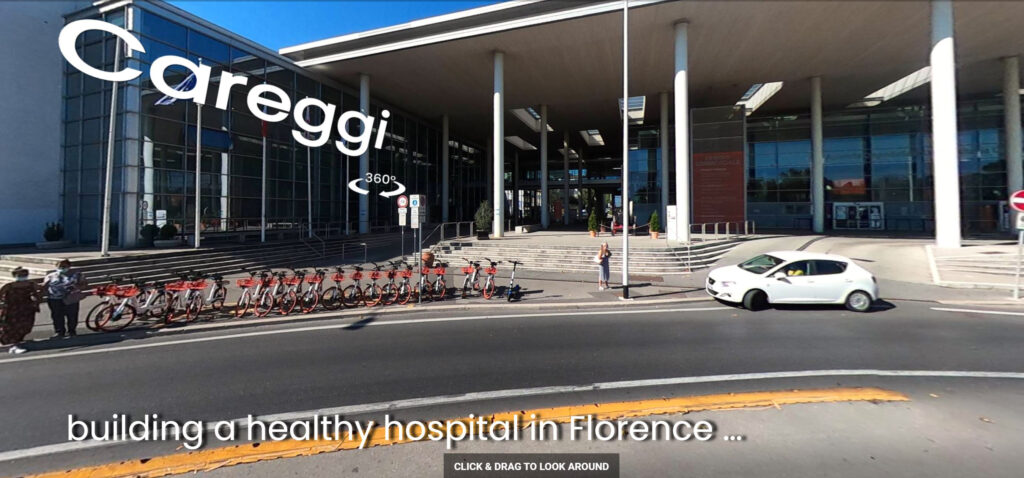 A climate-friendly medical campus in Florence, Italy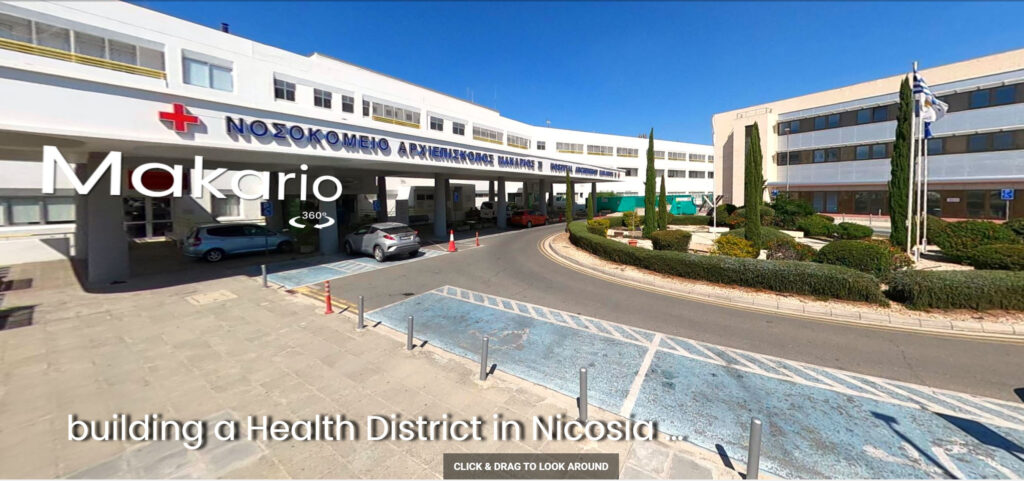 A medical neighborhood in Nicosia, Cyprus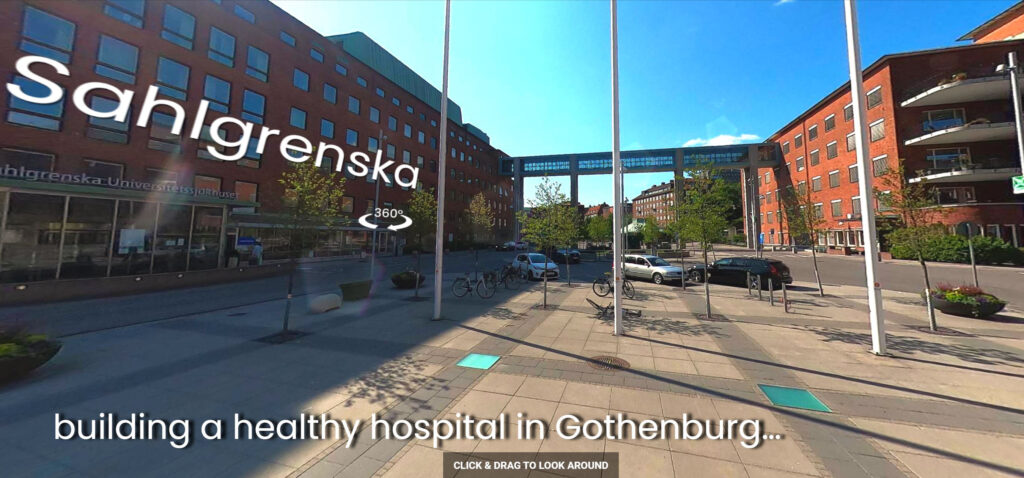 A health-promoting hospital in Gothenburg, Sweden
UrbanCare research workshops: integrated management to develop streetscapes for urban health and ecosystem regeneration.
Alvaro Valera Sosa (2021)
BHL Building Health Lab
Alvaro Valera Sosa: Conceptualization, Methodology, Investigation, Analyses
[email protected]
BHL Building Health Lab
Alvaro Valera Sosa: Content, Editing, Design, Administration.
Netra Naik: Software, Data curation.
Julia Reißinger: Data curation.
Links and sources of interest
1. https://www.completecommunitiesde.org/planning/complete-streets/walkable-communities
2. https://www.fuss-ev.de/planung-regeln-sicherheit
3. https://www.tagesspiegel.de/berlin/kiezbummel-in-berlin-prenzlauer-berg-das-boetzowviertel-hat-grund-zum-feiern/8700982.html
4. https://www.stadtentwicklung.berlin.de/nachhaltige-erneuerung/aktuelles/prenzlauer-berg/artikel/ausstellung-sanierungsgebiet-boetzowviertel-eroeffnet
5.https://fbinter.stadtberlin.de/fb/index.jsp?loginkey=zoomStart&[email protected]&bbox=385546,5818090,396644,5824313
6. https://www.morgenpost.de/bezirke/pankow/article232525871/Prenzlauer-Berg-Hufelandstrasse-wird-zur-Fahrradstrasse-Hufelandstrasse-wird-Fahrradstrasse.html
7. https://www.prokiez.de/
8. https://www.berlin.de/sen/uvk/en/traffic/transport-policy/berlin-mobility-act/
9. https://www.prokiez.de/mitmachen/
10. https://www.fuss-ev.de/
11. https://www.hrw.org/news/2021/07/01/germany-inaction-heat-plans-threatens-health
12. Li, X. L. (2019). Urban heat island impacts on building energy consumption: a review of approaches and findings. Elsevier, 1–43. https://www.sciencedirect.com/science/article/pii/S0360544219303895
13. https://www.bmu.de/en/topics/water-resources-waste/water-management/policy-goals-and-instruments/water-protection-policy-in-germany
14. https://www.hcu-hamburg.de/research/forschungsgruppen/reap/reap-projekte/bluegreenstreets/
15. Jekel and Sieker. (2010). Technical University of Berlin Dept. of Water Quality Control, Rainwater management for urban drainage, groundwater recharge and storage. https://www.hmw.tu-berlin.de/fileadmin/i41_hmw/12_DAAD_Rainwater-Jekel-Chile2010.pdf
16. Senate Department for Urban Development and the Environment and Chamber of Commerce and Industry of Berlin. (2014). Business in Berlin Supports Biodiversity Recommendations for Action – A Guide. https://www.berlin.de/sen/uvk/_assets/natur-gruen/biologische-vielfalt/publikationen/leitfaden_biologischevielfalt_englisch.pdf
17. https://www.museumfuernaturkunde.berlin/en/science/research/society-and-nature/biodiversity-policy-lab
18. Parris. (2018). The seven lamps of planning for biodiversity in the city. Cities. Published. https://doi.org/10.1016/j.cities.2018.06.007
19. https://pages.eiu.com/rs/753-RIQ-438/images/global-liveability-index-2021-free-report.pdf?mkt_tok=NzUzLVJJUS00MzgAAAGBV_InbTQVjrIIfN5cc8ByRHMP76PMMeejBE3FIVEdHZG1jI8uo_gxS6xShTGZ5RXy7rOAPQXLgojZtsGyvPrHEihMQgWLswo9yOS7VXczrDRuEg
20. https://networknature.eu/european-cities-showcase-what-urban-ecosystem-restoration-means-practice

Pedestrian planning for Urban Health!